What if the glasses you wear could help save the ocean? That's a possibility if you choose to wear Sea2See eyewear available in Ballymena from Fitzsimons Opticians on William Street.
Sea2See eyewear is made using some of the many tons of plastic waste which would have often been dumped in the sea – plastic pollution – something you'll have heard about often in the news and which is killing the ocean's fish and marine life in their thousands. The good news is Sea2See have developed a way of turning all this marine plastic waste into fashionable and eco-friendly eyeware. You can find out more by watching the Sea2See video below.
Next time you need to renew your glasses, would you consider buying a pair of Sea2See? Fitzsimons Opticians will be happy to tell you more about them, you can try on lots of sample frames in their William Street showroom and if you choose them, you'll not only have a trendy pair of Italian made glasses, you'll also have done your bit to help clean up our oceans. Only a small step, but every pair purchased helps!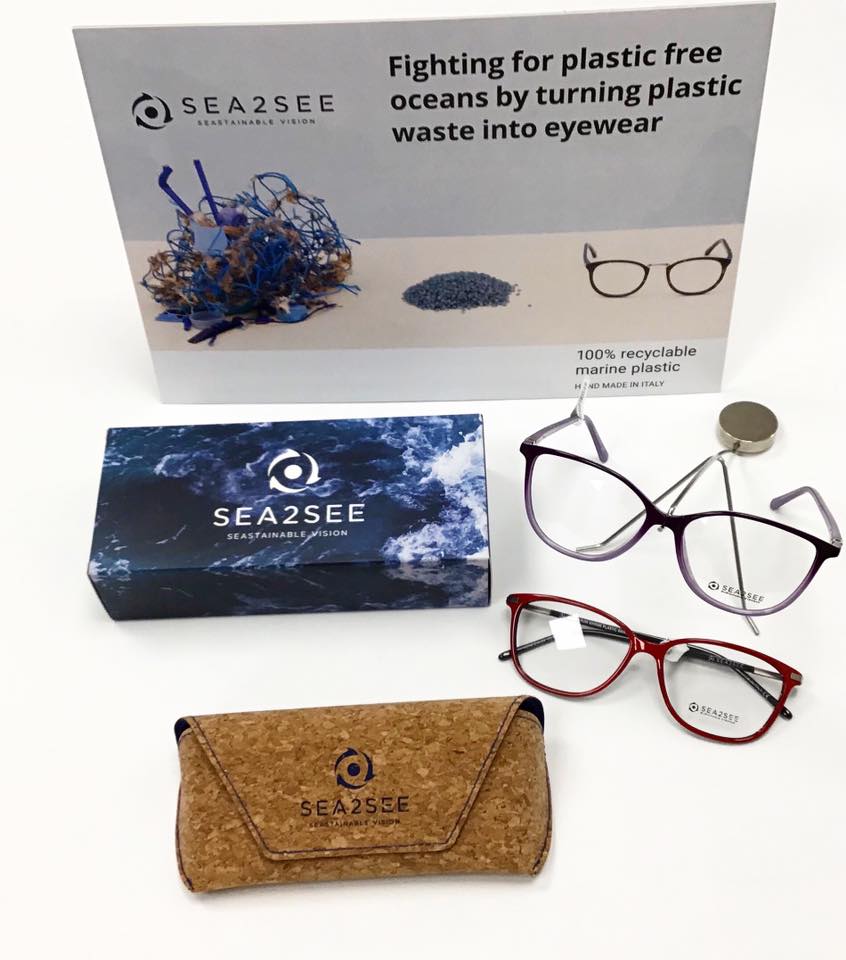 As well as the Sea2See range, Fitzsimons have also introduced several other new ranges for all you discerning Ballymena shoppers. These include FaceAFace and Woow and are the only opticians in Ballymena to offer these frames. Moleskine is another new range – features include elegant, functional and lightweight, click-in temples making the glasses almost flat when folded, rims and bridge made from high-grade resin, stainless steel or acetate. Finally there's a new range in-store with students in mind – very affordable at only £59 and a possible NHS subsidy available in some cases making them even cheaper.
If you would like to find out more about Sea2See eyewear you can go to their website here. You can find Fitzsimons Opticians on Facebook here to keep up to date with all their new products as they arrive, or call at their premises at 8 William Street, Ballymena BT43 6AW.