It will soon be time to get your radios tuned to 107.6FM as Radio Cracker 2018 goes on air on 27th November.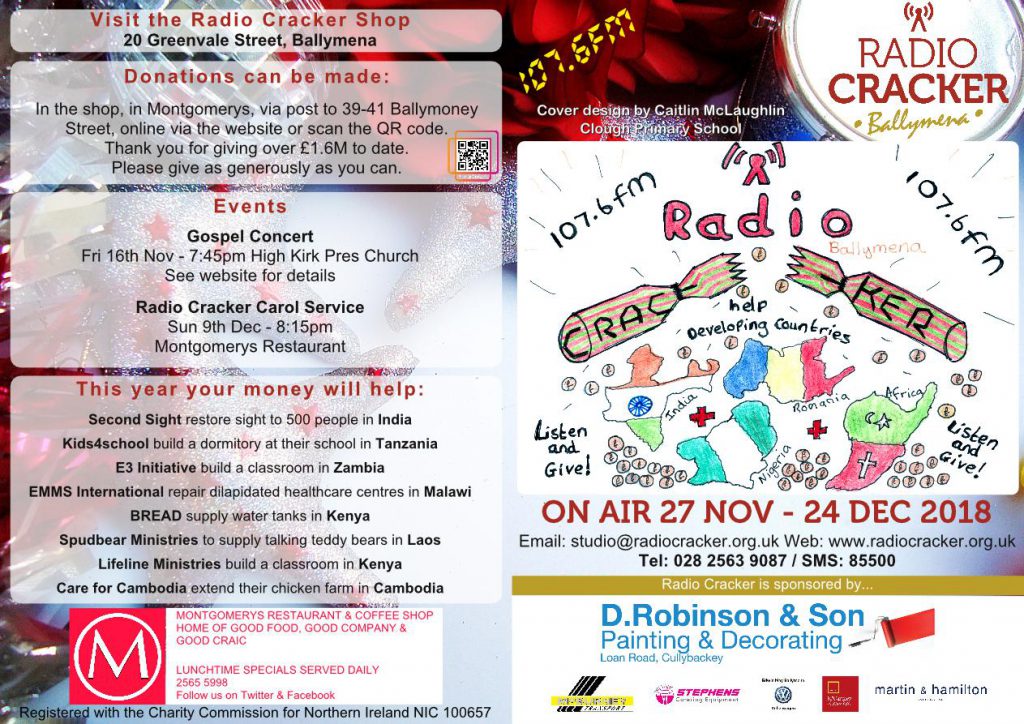 The local charity radio station has become a feature of Christmas in Ballymena since it began back in the early 90's. Over the years, through the generosity of businesses and individuals in Ballymena and further afield, Radio Cracker has been able to donate well over £1.5 million to charity projects all over the world.
This year's programme will be a great mix of music, chat, school choirs, quizzes and much more.
As always the large team of volunteers in Radio Cracker are doing it to help raise funds for this year's designated charities. The money raised this year will hopefully provide the funding to build two classrooms, a dormitory and repair a dilapidated health centre in four different African countries. It will help to extend a chicken farm in Cambodia and give sight to around 500 blind people in India by paying for cataract operations. It will also help to supply much needed water tanks in Kenya and buy solar-powered talking teddy bears to communities in Laos. But they need your help and support with this fundraising!
The Radio Cracker Shop is on Greenvale Street this year.
It's always a sign that Christmas is getting close when the Radio Cracker shop pops up each year! It's due to open very soon and is situated at 20 Greenvale Street. Why not call with them next time you're in town. There's lots of gift ideas as well as Christmas wrapping paper, cards, the Radio Cracker 2019 calendar and much more. Just like the radio station, the shop is also staffed by volunteers and raises a huge amount of Radio Cracker's yearly total.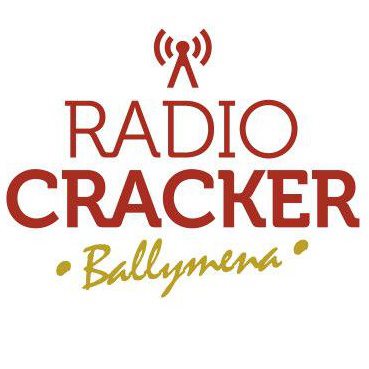 Other Radio Cracker 2018 fundraisers
A great Christmas gift idea is the 2019 Radio Cracker calendar. It features pictures of Ballymena, past and present, and is available to buy at upcoming Radio Cracker events as well as the Radio Cracker shop on Greenvale Street.
Radio Cracker recipe book – a brand new recipe book which will be available at all Radio Cracker events and in the shop.
Gospel Concert in High Kirk Church, Ballymena on Friday 16th November 2018 at 7:45pm
Carol Service – the annual carol service is open to everyone. It will take place in Montgomerys Restaurant, Ballymoney Street on 9th December at 8:15pm
So get yourself in the Christmas spirit and tune in to Radio Cracker Ballymena on 107.6FM from 27th November 2018. If you are unable to pick it up on the radio, you can listen online on their website here.