Every business or organisation wants to be successful! We're all striving for more recognition, better sales, a better website, more followers on our media channels and so on. So when a lot of work and effort is put in, it's always good when those efforts are rewarded. MCC Computers in Galgorm Ballymena has been working alongside it's clients and business partners for over 20 years with the aim of being successful and achieving goals. This has resulted in three recent awards being won by either their partners or clients.
MCC partnering with AVG/Avast on an award-winning Internet Security package.
Good Internet security is becoming ever more crucial for both business and home computer users. MCC have developed an excellent working relationship with global internet security giant, AVG/Avast, and the two businesses partnered on a new and safer internet security package which MCC were able to offer its business and domestic clients. This went on to win Security Vendor of the Year at the IT Europa European IT & Software Excellence Awards, beating other major competitors including Kaspersky and Webroot.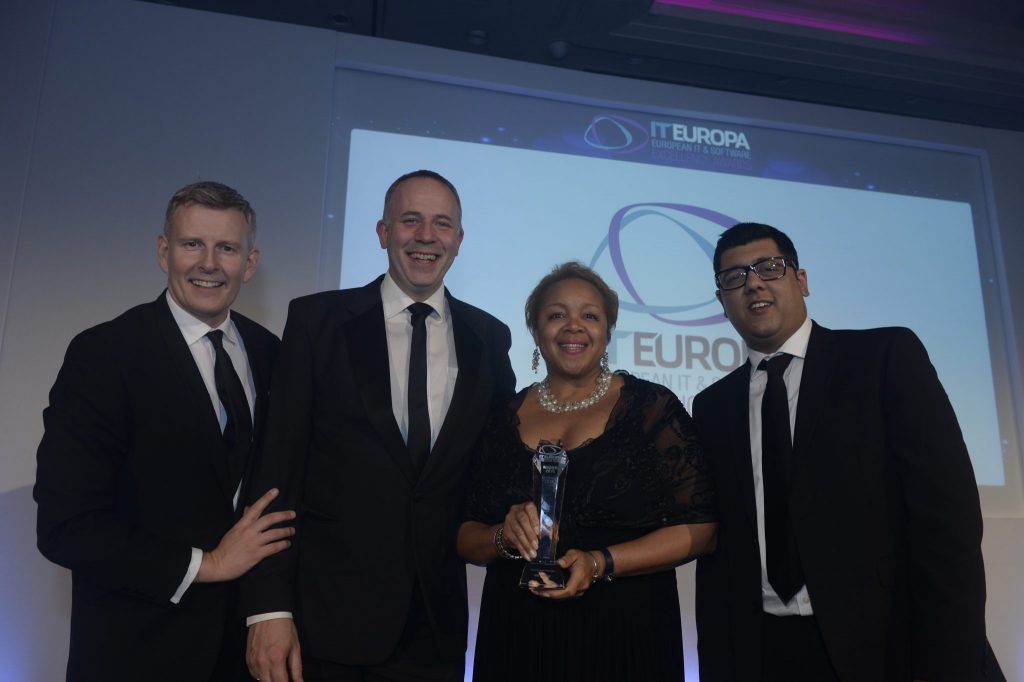 MCC build a new website for Belfast Cathedral which becomes an award-winning site.
MCC Computers have been building websites for many years for businesses, organisations, charities and churches. One of those churches is Belfast Cathedral (St Anne's) who MCC completed a new website for in 2017.

Not long after it went live it was awarded first place in 'best website' category at the Church of Ireland's Central Communications Board's Communications Competition. The judges, talking about the site, said, "St Anne's has 'a good, clear solid design to reflect the cathedral status, a strong colour scheme, vibrant high quality photos and clear navigation. It has helpful, clear, tailored information and it is aimed at the visitor and worshipper alike." These attributes are something MCC are keen to achieve on every site they build.
MCC work with local businesses to produce award-winning video.
Technical Transport Products (TTP) are the Ballymena based, 'platinum status' dealer for world leading refrigerated transport company, Thermo King. TTP have recently celebrated 40 years in business and wanted 'something special' to mark the achievement. MCC Computers and TTP have had a long running business relationship and after initial discussions it was agreed that a video was what was needed for this project. Another Ballymena business, Grafters Media were enlisted to shoot the video.
The result was an excellent short video entitled 'The Fast and the Refrigerated'. This innovative video went on to win an award at Thermo King's annual conference, an event which brings dealers together from as far as Africa, Russia, Europe and the Middle East.
Philip from MCC said, "What a fantastic experience partnering with Grafters Media and working together to produce this 40th anniversary film for TTP. The thought, planning and effort that went into creating it has resulted in a film that communicates the quality and professionalism of TTP and celebrates their 40 years in business. It was wonderful that "The Fast and the Refrigerated" was recognised by others at an international level, and became an award-winner too! The level of trust, expertise and fun made an enjoyable experience a valuable one. Thank you TTP and thank you Grafters Media."
These awards have all been got by careful planning, hard work, good partnerships and forward-thinking clients who want to achieve. If you would like to see how MCC Computers Ballymena could help with your brand management and marketing, make the first step by getting in touch with Philip on 028 2563 8888. See what they can offer on their website here.