The Northern Ireland Judo Federation (NIJF) has partnered with Mid and East Antrim Council to bring back judo classes in the Seven Towers Leisure Centre Ballymena. Judo is a Japanese martial art and sport that encompasses throwing techniques, but at these classes you will also be taught to land safely! It's great for fitness and self defence!
Mark Harris from NIJF, a former Ballymena resident, took this opportunity to get the judo club up and running again in the town.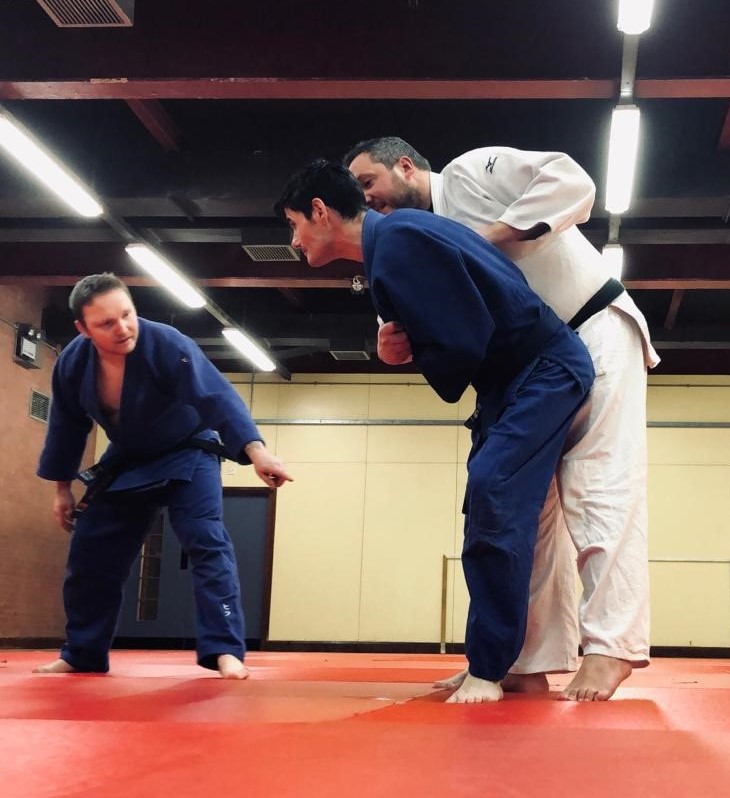 Mark says, "It's great that the people of Ballymena have this opportunity to try Judo in their home town. With the 2020 Olympic Games being held in Japan, which is the spiritual home of judo, the sport has been receiving lots of interest recently. The martial art of Judo is a complete activity in that it gets you fitter, it opens doors to compete if you wish and it builds confidence. It's also a great opportunity to make new friends.The doors are open and we're looking forward to welcoming everyone on to the mats!
The classes run every Tuesday night coached by Mark and there are 2 sessions on the night. Juniors from 5 years up start at 7pm and seniors from 8pm.  (An additional class is on tonight – Thursday 31st Jan 2019)
Mark went on to say, "Mid and East Antrim Council has been a great help with these taster sessions and we'd like to thank them as well".
Katrina McCaughan who is the Sports Development Officer for the area said, "Council has been working with the Northern Ireland Judo Federation over the past few months to address the gap in provision and we're really excited to see a judo club coming back to Ballymena. We want more people to be more active, more often and what better way to do that than help offer new sports for people to get involved in."
Judo classes in the Seven Towers Leisure Centre Ballymena
Would you like to find out more about the judo classes in Ballymena?  Try a new sport? If so, get in touch with the club by emailing markharris1986@live.com. You can find out more about the NI Judo Federation on their website here.