Follow Coffee Co, Greenvale Street, Ballymena is the venue for this exciting night of food and chat at Top Chef – a Slemish Market Supper Club collaboration. It's on Friday 16th August 2019, arriving at 7:15pm to begin dining at 7:30pm. Chef Rob Curley, who runs the Supper Club, is going to be joined by Top Chef Brendan Mulligan from Dundalk, Co Louth to cook for you at this special culinary evening.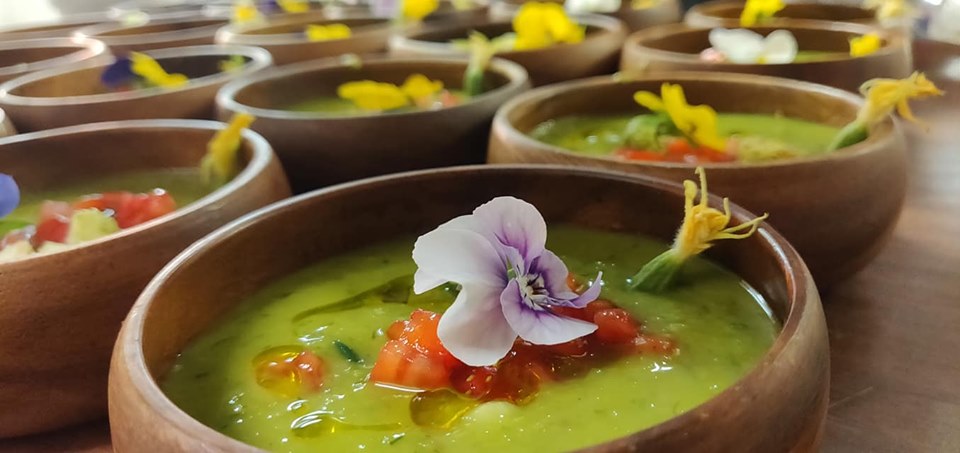 Chef Brendan Mulligan is owner of The Spotted Dog Restaurant in Dundalk which has many excellent reviews on TripAdvisor. He was a winner of Best Newcomer Restaurant for Co. Louth at the Irish Restaurants Awards 2019. Not to be outdone, Chef Rob Curley has won Best Emerging Irish Cuisine for Co. Antrim in 2018 & 2019 at the same awards. So if you decide to go to this Supper Club collaboration you are certainly in very capable hands!
So what can you expect on the night?
Chef Rob says, "Top chef Brendan will be using great produce and ingredients from his own Co. Louth.
I will be using the best produce from Slemish Market Garden here in Ballymena and ingredients from around Co. Antrim to create a surprise 6 course meal you really don't want to miss!"
Top Chef – a Slemish Market Supper Club collaboration
on Friday 16th August 2019 and begins at 7:15pm.
If this has got your taste buds going and you would like to experience a special night of food and craic, there is still time to book your place.
You can do this by messaging Slemish Market Supper Club on Facebook here. You can phone Chef Rob Curley directly on 07547 804975. Alternatively you can call into Slemish Market Garden, Ecos Centre BT43 7QA or Follow Coffee Co, Greenvale Street, BT43 6AR.
The cost is £50 per head – £20 deposit when booking and the rest payable on the night. This is a BYOB event.
'Taste the Island' on Rathlin Island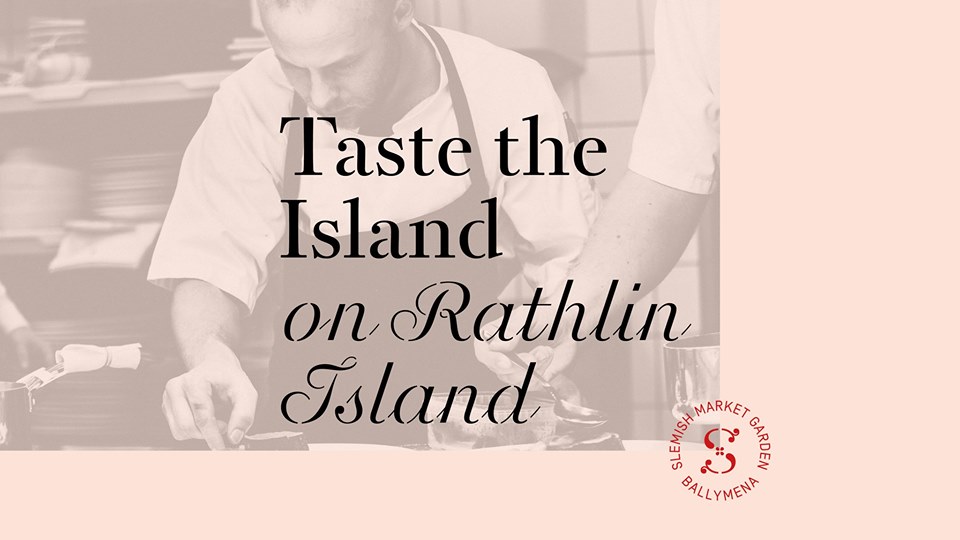 If you can't make it to this event but would like to enjoy a Slemish Market Supper Club experience, Chef Rob has already another one in the pipeline. He's taking the next event to Rathlin Island and it will be spread over two days – 4th & 5th October 2019. This will be a superb weekend with Chef Rob joined by Chef Gorka Arrieta of Sua Basque Fusion cooking on the Friday followed by a 'Taste the Island' dining experience on the Saturday with resident island forager Ksenia Zywczuk. Find out more about 'Taste the Island' on the Facebook event page here. Use the same contact details as above for booking or making enquiries.