Handmade in Ballymena | Midtown Makers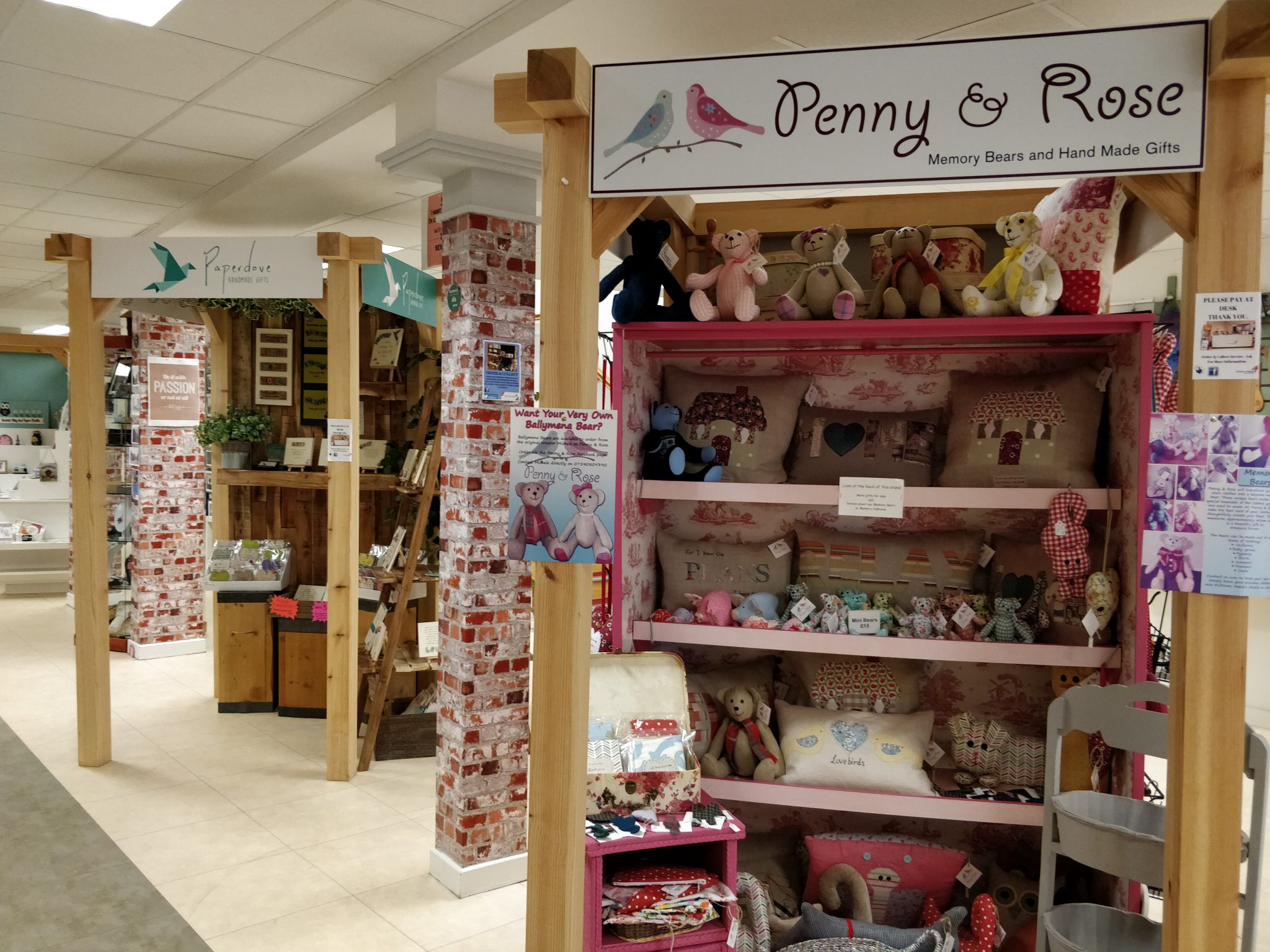 This is the first of what will be a regular feature on Ballymena Today looking at 'handmade in Ballymena'. Over the last number of years many of the older crafts have had a revival. Some have taken on a more modern twist. We see regular artisan markets and craft fairs popping up everywhere. Here in Ballymena, Midtown Makers on Church Street is a base where many of our local artists and makers can display and sell their goods. There is also the opportunity for them to run workshops in the Midtown Makers Studio, where they can pass on their skills to others.
Midtown Makers say, "Our shop has a wide range of locally designed products for sale handcrafted from wood, textiles, fabric, ceramic, felt and more, all made with love and care."
If you visit the shop you're quite likely to meet an artist at work or a maker restocking their display. They will be happy to chat, to share information about their art or craft and the inspiration behind it. You also will have the opportunity to buy a unique gift which has been handmade in Ballymena or the surrounding area or a nice piece of original art to add to your home.
Why not call in to Midtown Makers to see the fantastic displays of art and craft designed and handmade in Ballymena.
The shop and studio is at 51 – 53 Church Street, Ballymena BT43 6DD (opposite Woodsides Chemists) Their opening hours are Monday to Saturday 9am – 5pm. Click here to see a comprehensive list of all the makers and artists who make up the Midtown Makers family. Find them on Facebook here.
Over the year we'll be having a chat with many of the makers and artists in Midtown Makers and bringing you their stories. In the meantime have a look at just a few of the many amazing handmade items on display.
We would encourage you to visit the shop and support the many small local businesses there who are proud to say their products are designed and handmade in Ballymena and the surrounding area.