Celebration of International Women's Day held in Ballymena
at Midtown Makers Studio and Shop
Midtown Makers on Church Street Ballymena held a very successful event celebrating International Women's Day on Friday 8th March. Event organiser Patrycja Wieczorek said,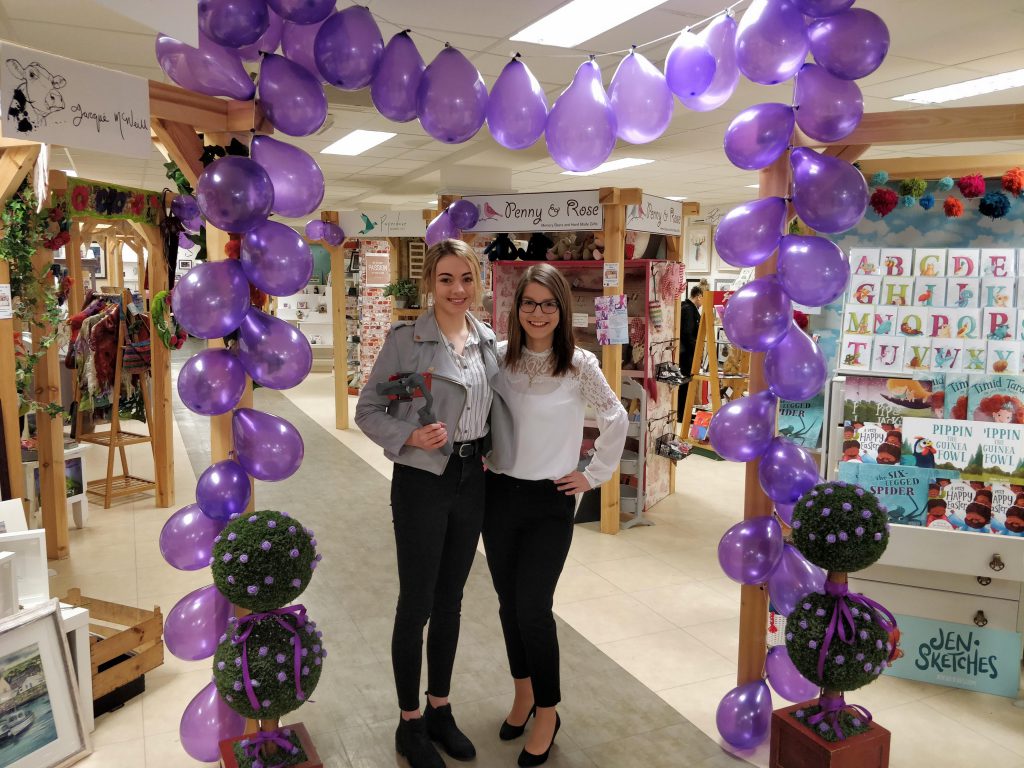 International Women's Day is celebrated in many countries around the world on the 8th March. The aim of the day is to recognize women for their achievements without regard to divisions, whether national, ethnic, linguistic, cultural, economic or political. International Women's Day first emerged from the activities of labour movements at the turn of the twentieth century in North America and across Europe.
Each year International Women's Day has a different theme and this year's theme is #BalanceforBetter. We at Midtown Makers decided to celebrate the success of all women within the local community including Midtown Makers and Ballymena Business Centre.
International Women's Day 2019
The Ballymena celebration took place in Midtown Makers Studio and Shop on Friday 8th March.  This event was attended by over 60 women from business, community and the creative sector.  Sponsored by Ballymena Business Centre exhibitions included Women's Rights as promoted by the Suffragettes; Lace maker, Sarah McMullan; Vis art, by women for women; and finally, Ceris Art, Laughing Therapy.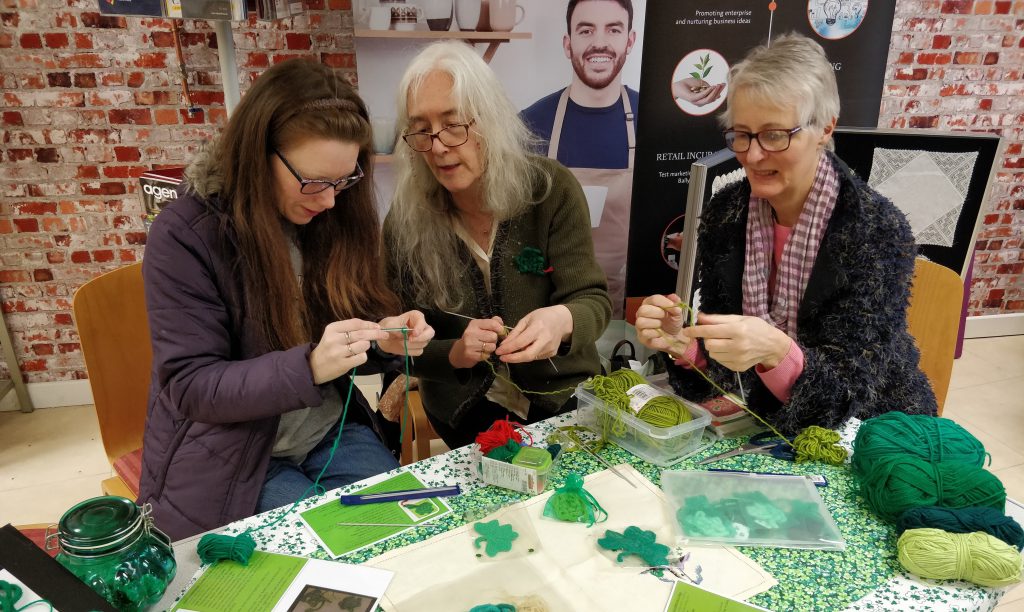 The event also hosted several inspirational speakers including, Cllr Audrey Wales MBE, Director Ballymena Business Centre; Lucy Craig, Netty Hill); BID Manger, Motivational Speaker Kathleen McBride; Cllr Lindsay Millar, Mayor of Mid and East Antrim Borough Council and Mary Hamilton, Director Ballymena Business Centre.
Mayor of Mid and East Antrim Cllr Lindsay Millar said: "I am very proud to be here today to celebrate successful women. To hear their inspiring stories is humbling and also empowering as we face many challenges in life, so what better way to encourage each other than by sharing what we've learnt. As Mayor I wanted to open the role and the office to more women, young and old. Events like this are an amazing way to remind ourselves as women that we can and are achieving great things."
Many of our local retailers also helped us celebrate International Women's Day by donating gifts that we used in a raffle. We raised a fantastic amount of £167 and all the money is being donated to Crafty Wellness, a charity started by Midtown Crafters to help women who are in need of support.
A special thank you to everyone who donate raffle prizes – Definition Gym, Penny & Rose, Karen's Clay and Paper Crafts, Wicked Princess Beads, Darren Smith, Ryan Glass, Quirky Sheep, Tower Centre, Houston Hair, Miriam's Wish, Marydolls, Two Goats Soap, Little Red Bird and finally Midtown Makers.
Event Organiser Patrycja Wieczorek, Event Management Student stated, "it was wonderful to see all the Women come together and enjoy an afternoon of celebration together''.
For more information about how Ballymena Business Centre can help women start a business visit their website here.  For more information on Midtown Makers Studio and Shop and Crafty Wellness click here.