How about learning a new skill this summer by signing up to the 4 week porcelain paper clay classes taking place at the Braid Arts Centre, Ballymena during August 2019.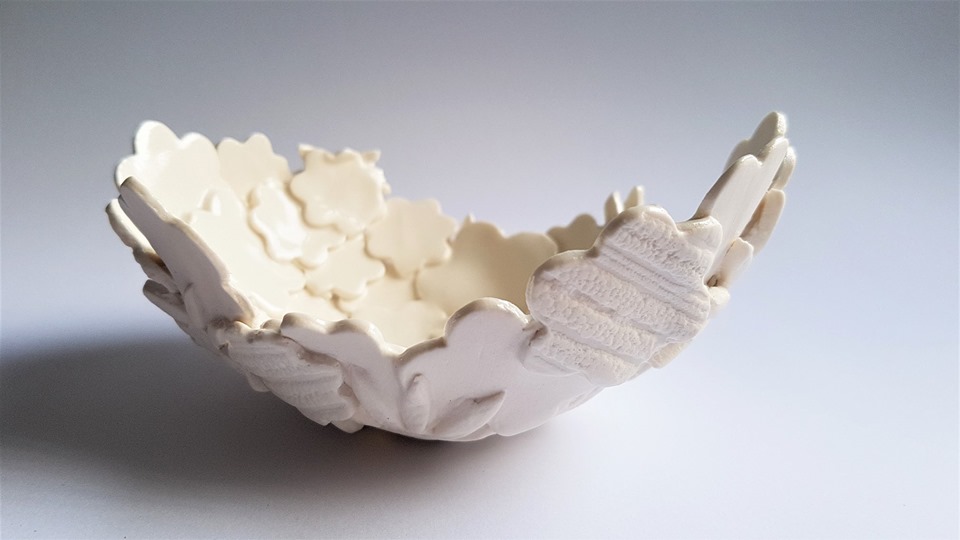 The classes are being facilitated by local award-winning ceramic artist Sasha McVey who runs a range of ceramics classes under the name of Potter and Bunny. Here are the details
DATES – Thursday 1st, 8th, 15th and 22nd August 2019
TIMES – 10:00am – 12:30pm
COST – £100 per person for the 4 week course
WHO IS IT FOR? – Suitable for beginners -18+
WHERE – The Braid Arts Centre, Bridge Street, Ballymena
Booking is essential – Call: 028 25635077 or Email: potterandbunny@gmail.com or via The Braid Box Office
You will be given the opportunity to explore a wide range of skills and techniques to create your own masterpieces, using quality Ming Porcelain paper clay.
All materials are supplied, including two kiln firings and a transparent glaze.
Your pieces will be collected at a later date.
The photos below show a few pieces made by those who attended the last classes held in March.
What is porcelain paper clay? It is the perfect clay for modelling and creating unusual and intricate shapes. The paper fibres in the clay helps to avoid cracks and deformations in the finished pieces.
About Sasha McVey – Potter and Bunny – Award winning Artist Sasha McVey specialises in Ceramics, working in the Glens of Antrim, creating a range of high quality contemporary works from exclusive delicate Sculptures, Functional and Decorative Wares, Gifts and Commissioned Ceramics.
Sasha has exhibited throughout Ireland and has received international recognition with a certificate of excellence from the Arts and Crafts Design Award, as well as recently being awarded Northern Ireland Young Artist of the Year.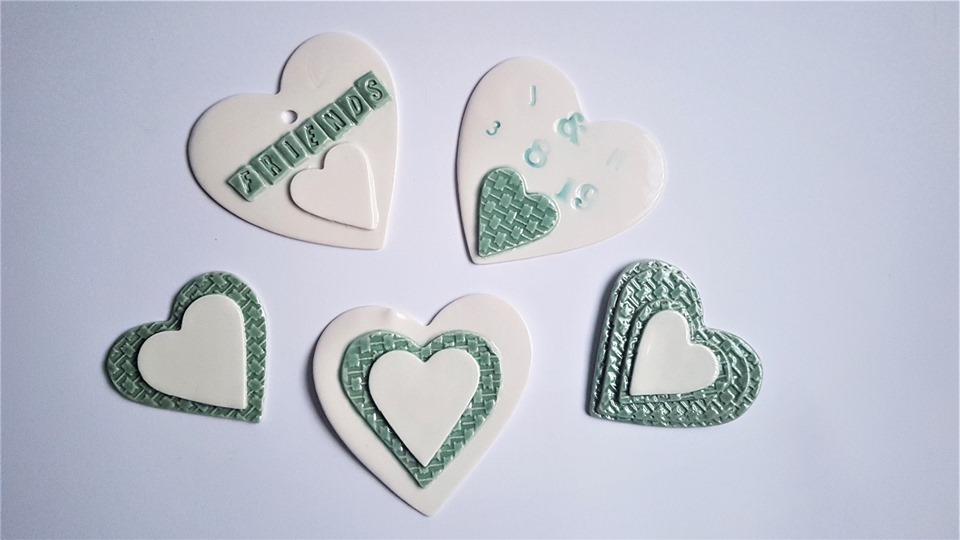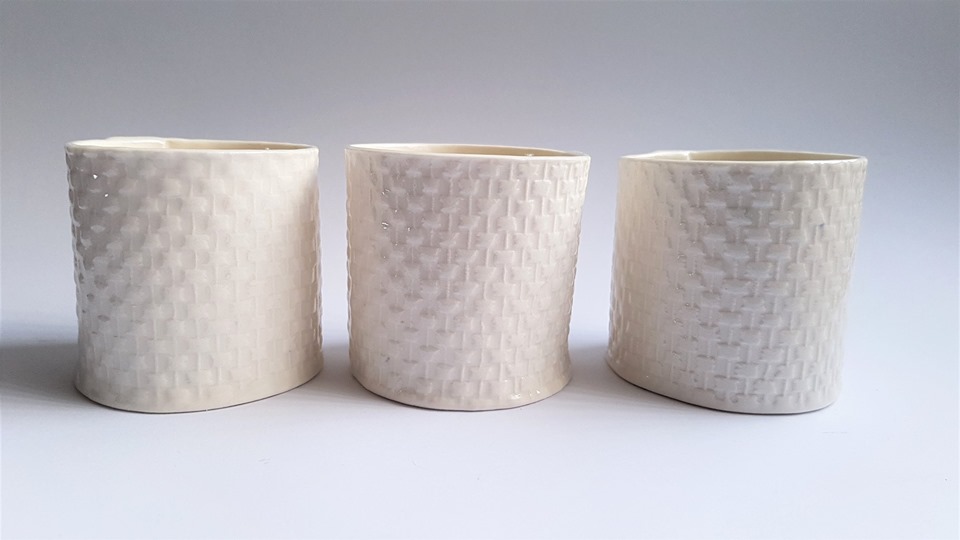 If you would like to take up a new hobby this year, this is a great opportunity to try your hand at paper clay ceramics.
Keep up to date with Potter and Bunny news and details of other classes on their Facebook page here.
Find out more about local ceramics artist Sasha McVey and see some of her amazing masterpieces on her website here.