Town centre showroom for Homestyle Blinds
Homestyle Blinds have a great selection of window blinds, shutters, curtains and more in their recently opened Ballymena town centre showroom. Situated on Wellington Street they have also added a nice range of keenly priced rugs to their displays.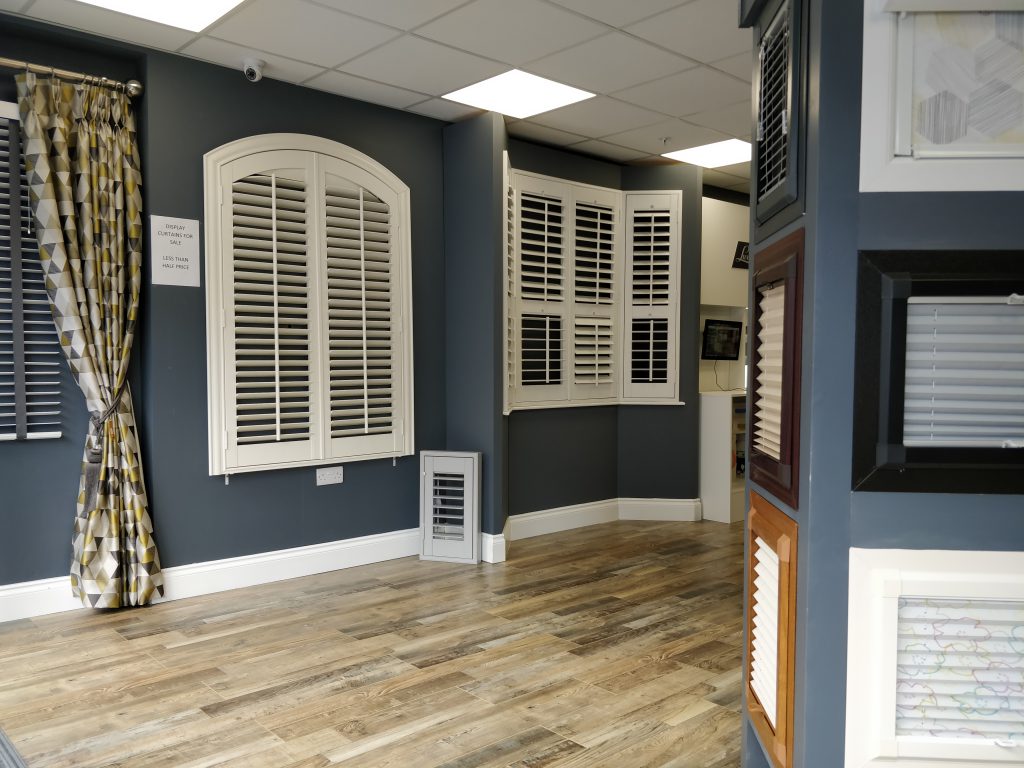 We called with David in Homestyle Blinds who said, "We are a family owned business who have been trading for over 30 years. Many Ballymena shoppers will be familiar with our shop on Queen Street but we have decided now is a good time to open a second showroom right in the centre of Ballymena which specialises in blinds, curtains and shutters. Our showroom on Wellington Street is spacious, neatly laid out and well lit with good displays from many of the leading brands in window furnishings."
Homestyle Blinds – window blinds, shutters and curtains in Ballymena town centre.
BLINDS – Homestyle can supply blinds for every room in your home – Vertical, Venetian, Blackout, Roller or Roman and are manufactured by top class companies such as Decor or Eclipse Blinds. As with many items in the home, many of the blinds and curtains can be automated so you can open and close them at a touch of a button. A blind measuring service is available.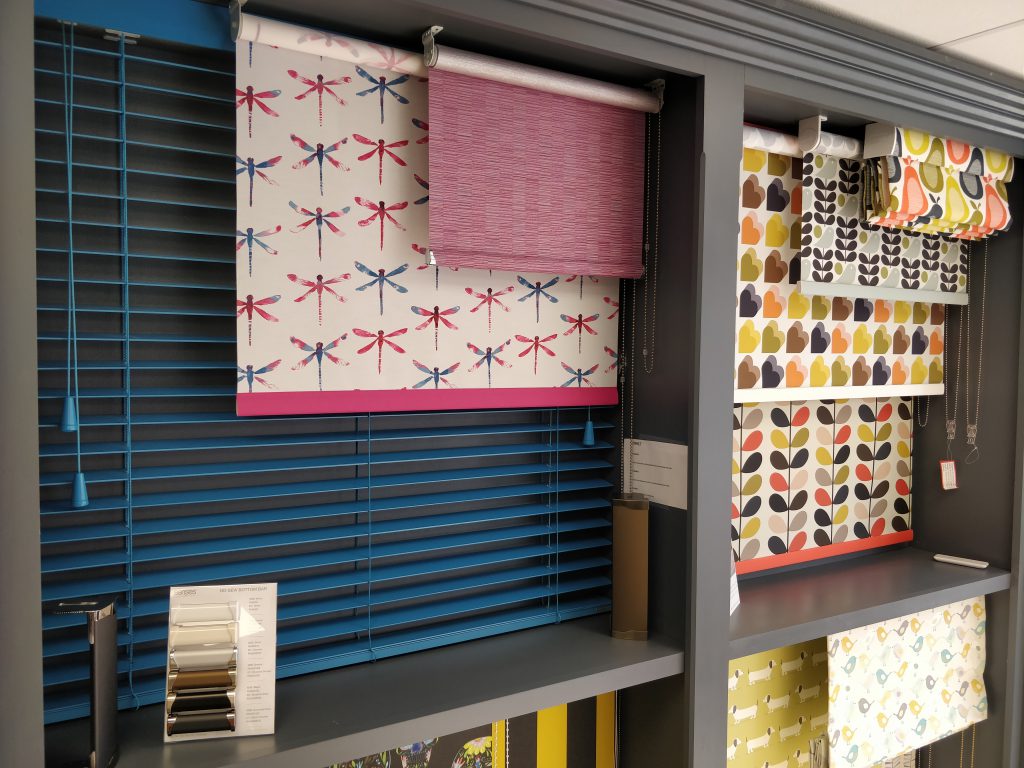 SHUTTERS – Homestyle are pleased to say they are a Recommended Retailer for Santa Fe Shutters. Window shutters are definitely growing in popularity in the last few years. They add a touch of luxury and offer great privacy for the home owner. The shutters are available in a choice of colours and a selection of blade sizes. They can also be shaped to suit all window shapes eg arched top. Again, as with the blinds, a measuring service is available.
CURTAINS – As you can see from the photos below, there is a huge selection of designs and colours to choose from. The staff, who have had many years experience, will be glad to offer you help to choose the right fabrics for your home.
Like their Facebook page here so you can keep up to date with offers and news from Homestyle Blinds & Interiors. There's also lots of information on their website here or why not call into the new showroom on Wellington Street.