Roots Revealed is a professional genealogy and family history service based in Ballymena and they are now taking bookings for their upcoming Exploring Your Roots genealogy evening course.  It will be delivered by local genealogist Natalie Bodle in conjunction with Mid-Antrim Museum supported by the Mid-Antrim Heritage Partnership.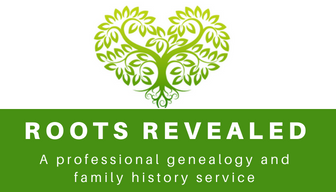 Exploring Your Roots Genealogy Course is aimed at novices and also those who have been hobby family history researchers for some time and are keen to explore records where they might find out more about their ancestors.
Exploring Your Roots Genealogy Course
The course will run for 11 weeks on Tuesday evenings from 24th March to 2nd June 2020 with a break for Easter week. Timings each evening are from 7.00 – 9.00pm. A visit to the Public Records Office in Belfast (PRONI) will also be arranged. It will be held in The Braid Museum and Arts Centre, Bridge Street, Ballymena BT43 5EJ and there is handy parking just across the street.
Natalie said, "Many people are interested in researching their family history but often don't know where to start or aren't sure where to find records or which websites are the best value for money. Others have started but become stuck on some ancestors and would like to know how to overcome those brick walls. Maybe you have a family mystery that you would like to solve. There are lots of people who have taken DNA tests and would like to know how to figure out how they are related to all of those cousins that show up as their matches.
The Exploring Your Roots course with Roots Revealed is ideal to help you with your research and this is the fourth course that we have run.  We cover a broad range of records and resources and provide tips and techniques that will help you track down your ancestors.  Each week you are provided with a comprehensive list of resources and websites for each topic we have covered."
The Roots Revealed website has testimonials from satisfied past course attendees. A few comments from the last course are:
'Got much more information and knowledge than I had expected. Information presented was very clear and easy to understand.'
'Really enjoyed it. Lessons well planned and executed. A topic per week. Making difficult topics easy!!'
'Fantastically organised and structured. Will definitely advise people to sign up for the next course. Thank you.'
The Exploring Your Roots Genealogy course costs £85 and booking is essential – places are limited, so book soon to avoid disappointment. You can book your place here or alternatively get in touch with Natalie by emailing – enquiries@rootsrevealed.co.uk or telephone 07935 315235.