Another article in our series featuring some of the many creatives who live and work in Ballymena and surrounding area. Crann + Caora, set up by Lorna Shannon, is all about wood and wool. Translated from the Gaelic, Crann + Caora means tree and sheep. Lorna uses both wood and wool to create her beautifully handcrafted items.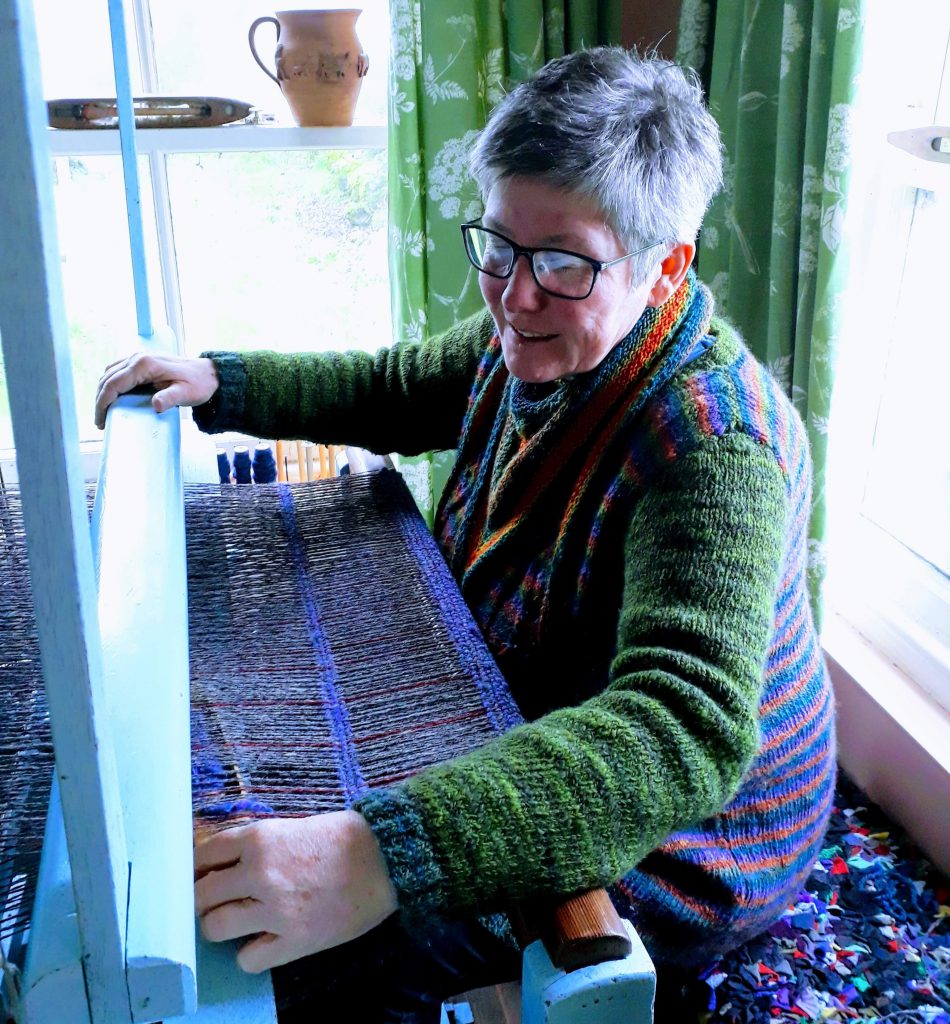 From the Pennines to the Antrim Hills
Lorna takes up the story, " It all started when I was growing up in the West Riding of Yorkshire, an area synonymous with the woolen industry. From an early age I was encouraged to use my hands, to create with cloth and yarn. It was almost inevitable that I should become a spinner and a weaver."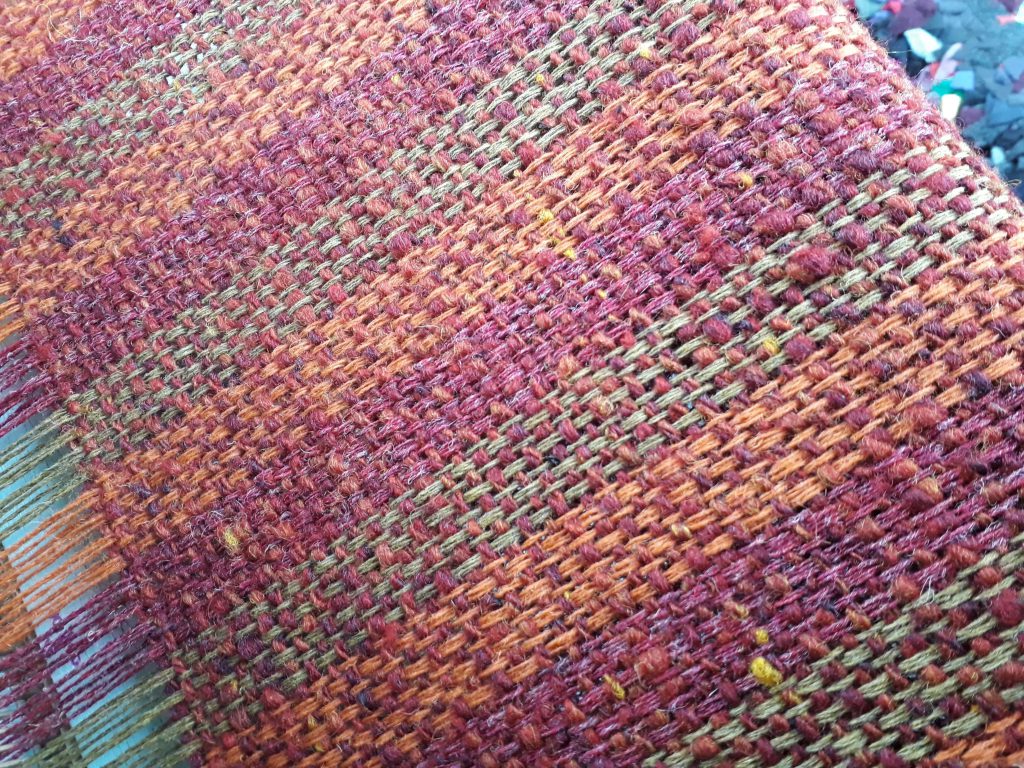 "Years later I swapped the fells of the Pennines for the Antrim hills where I found inspiration in the Irish landscape, language and heritage. I found a home nestled in the landscape of thorn trees and set up my workshop in a room with many windows. This room inspires my sketchbook.
I live with retired greyhounds, two donkeys, chickens and bees."
Tell us a little bit more about what you create from both wood and wool.
"I began embellishing wooden boards, spoons and frames, using pyrography in order to put my love of calligraphy to a practical use. My designs incorporate poetry, the Irish language and my own drawings. I love to be able to create bespoke designs for those special gifts."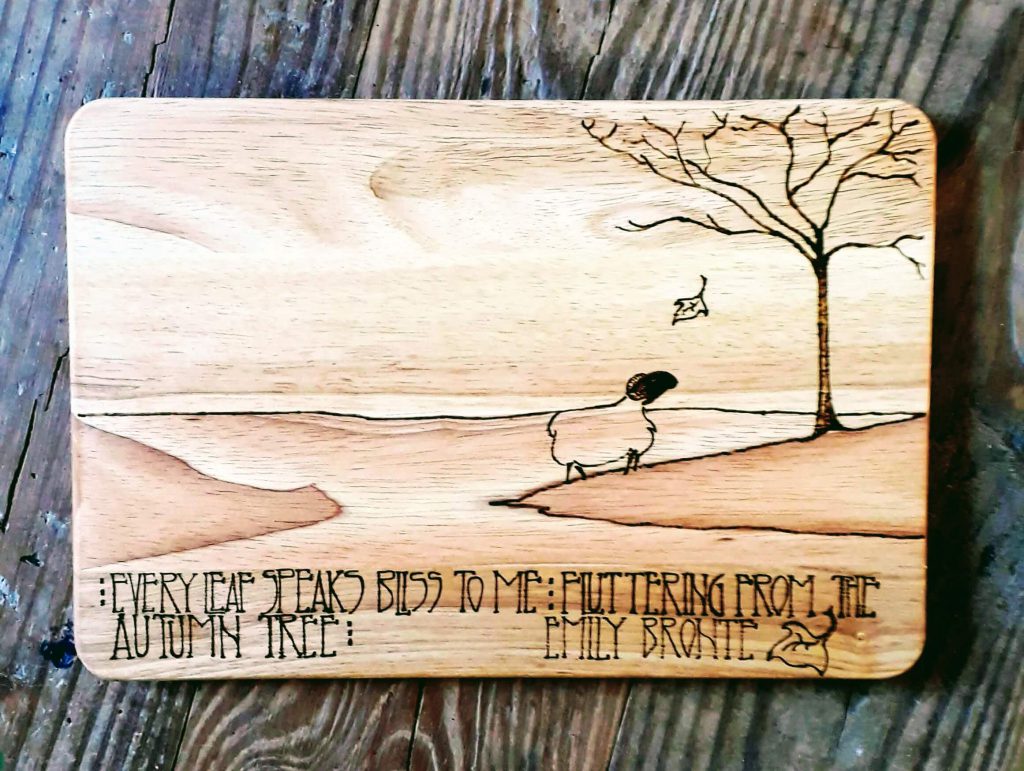 "The wool, all grown on the island of Ireland is processed, dyed and spun. I have a small floor loom and use my handspun yarn to weave cushion covers and rugs. I modify traditional Aran patterns to knit panels which I embroider and mount on wooden laths to create wall hangings."
Business support from Ballymena Business Centre and The Gallaher Trust
Crann + Caora recently benefited from the Seed Funding programme run and supported by Ballymena Business Centre and The Gallaher Trust. How beneficial did you find that programme and the funding it gave you?
"The Seed Fund Grant from the Gallaher Trust gave my business a great boost. I was able to upgrade equipment, develop publicity materials and pay for public liability insurance. But, on top of that I gained business advice and invaluable encouragement for my fledgling business."
Are you, like Lorna, ready to start your your own business or you own a fledgling business and would like some help? Why not get in touch with Ballymena Business Centre and talk to them about this start-up grant and other initiatives they offer to eligible businesses. Crann + Caora and many other local small business owners have already benefited, why not join them?
You can find out more and get contact details on the Ballymena Business Centre website here. Connect with them on Facebook here.
Find out more about the beautiful handcrafted work of Crann + Caora on the website here and keep up to date on Facebook here.