Belfast based short film Boogaloo and Graham wins Bafta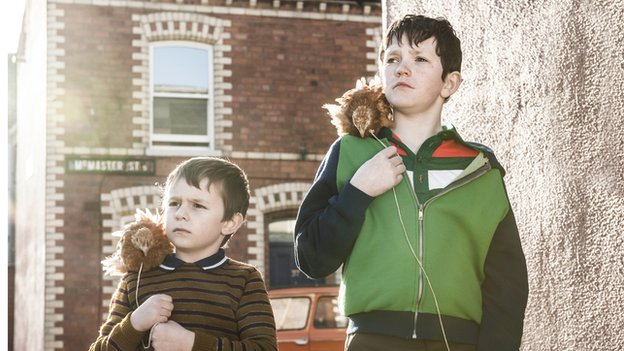 Last night film makers Brian J Falconer, Michael Lennox and Ronan Blaney were awarded a Bafta for their short film Boogaloo and Graham. The film follows two young boys who keep pet chickens in 1970's Belfast and here is a little clip for you.
We think that it looks charming and will seek it out soon. The short film has also been nominated for an Oscar so hopefully the is just the start of the awards which will roll in for Boogaloo and Graham. Congratulations to the team who made this award-winning film. Other winners last night include Boyhood which was recently shown at the Braid Film Theatre in Ballymena and The Theory of Everything which chronicles the life of Stephen Hawking and his first wife. We will find out who suceeds at the Oscars later this month.