Ballymena Today took a walk this week and discovered an apple themed art installation in the People's Park.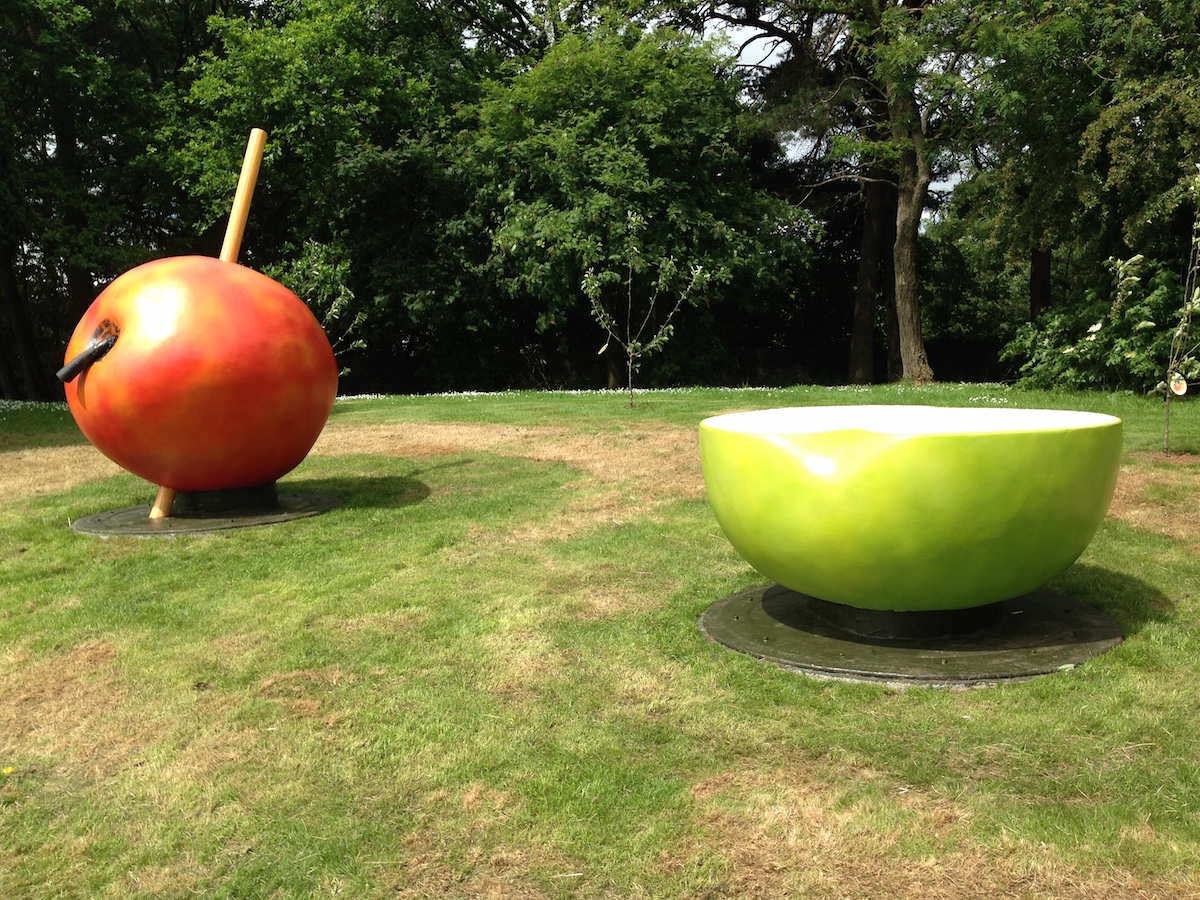 Apple Art in the Park in Ballymena
Japanese Artist Shiro Masuyama has created the Five Apples Project.
Each apple reflects a period of historical significance. Shiro reflects the symbolism of the apple to Adam and Eve, William Tell, Isaac Newton, The Beatles and Steve Jobs.
Collectively the apples symbolise a number of key community-based themes including working together, trust, growth and peace building.
The five apples project was commissioned by the Dunclug Partnership as a result of its involvement with Building Peace Through the Arts programme.







Apple trees have also been planted on the site. If you are in the People's Park this summer be sure to take a selfie with the big apples and add #Ballymena if you share them online!