The Gig n the Bann Festival will show art from local artist Conor Larkin. Conor, originally from Kilrea, will have his original artwork on display at the Wild Duck in Portglenone from Friday 4th September to Sunday 6th. Click here to find out times when the exhibition is open.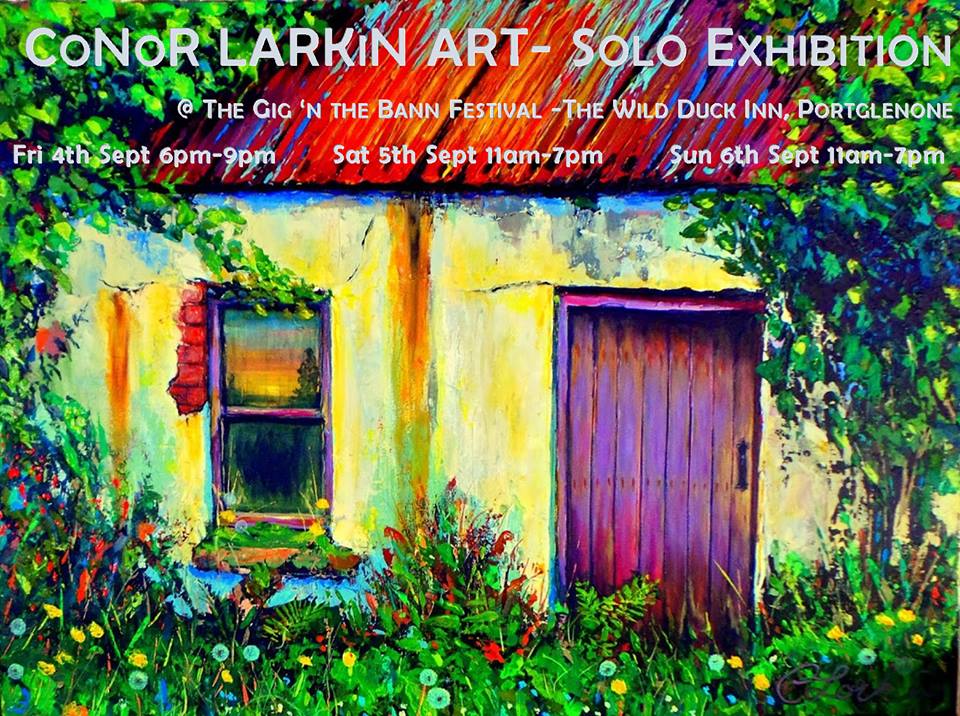 Conor is a self taught and mainly in oils, using palette knives to create layers of texture & movement in his paintings. His work may be familiar to many people who have been to the Gig n the Bann before as he has shared his artwork and it has been used for promotional posters over the past few years. In 2012 Conor's artwork depicting Sharon Shannon playing in a session at the new dancer and piper sculptures by Billy McCaughern in Portglenone town centre was awarded "Best Poster 2012" by The Association of Irish festival Events (AOIFE). Click here to follow Conor Larkin Art in Facebook.
This year the poster again features Conor's distinctive artwork depicting Derek Hickey – De Danann, based on prizewinning photo, taken by Eddie Coogan at last year's festival.
Head to the Wild Duck to see more of Conor's work and click here to read more about the Gig'n the Bann Festival.