In Ballymena Farming has always been a popular occupation. Ballymena has always been a hub of activity for farmers – whether it is attending the Ballymena Show in the summer or trading cattle, sheep and pigs at the Fairhill Market in years gone by. The pictures below show the Fairhill Market, that used to be held every in the centre of Ballymena, which was a bright and busy attraction for farmers from all around.
Farming in Ballymena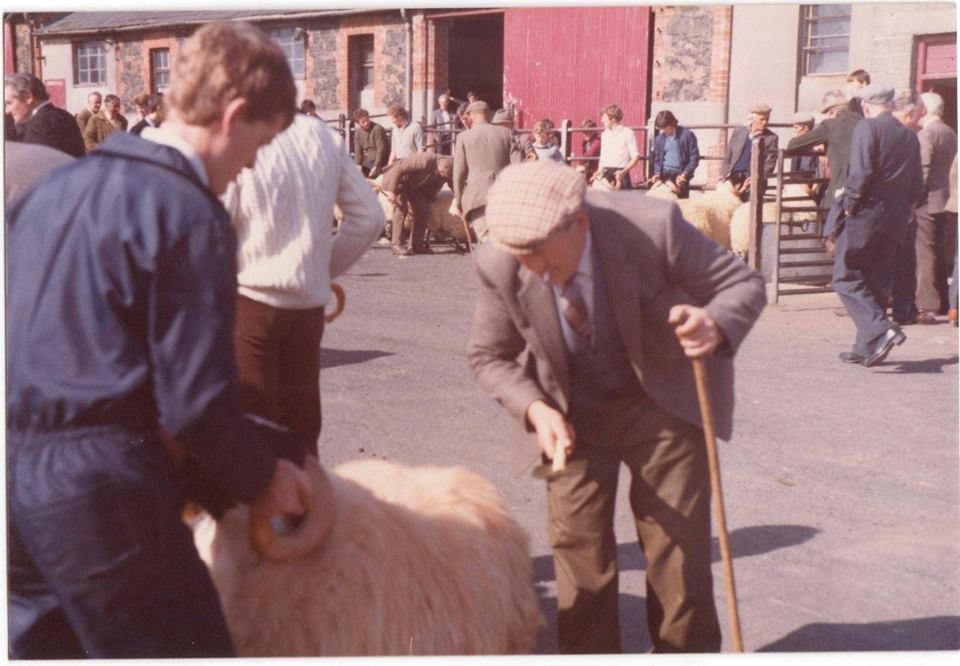 See more from the Old Photos of Ballymena Facebook Page.
Nowadays, as the market has moved down to near the cinema, the farming element has also moved on to a more suitable premises. Ballymena Livestock Market is located on the Woodside Road in Broughshane and offers a place for farmers to buy and sell their cattle, sheep and pigs all week around. It is owned and operated by JA McClelland & Sons (Auctioneers) Ltd.
The market operates five days a week with sales as follows-
Monday evenings (Ring 1, 2 and 3) –at 7pm during the months from August through to June sales of breeding sheep and store lambs.
Tuesday at 10.30am (Ring 1) – sale of store cattle
Wednesday at 10.30am (Ring 1)– sale of fat lambs and ewes
Thursday at 10.30am (Ring 1)– sale of fat cows, feeding cows, fat bulls and prime beef cattle
Friday at 10.30am (Ring 1, 2 and 3) – sale of weanlings, dropped calves, dairy cattle, suckler cows and breeding bulls
Saturday – during August and September – annual sales of breeding and pedigree sheep. Also during October sales of suckled calves including our Show and Sale of calves attracting top quality show calves from throughout the province.
To find out more about farming in Ballymena click here and for further information about the Ballymena Livestock Market please click here to visit their website.