Local Primary School Buick Memorial Primary School are supporting the Northern Ireland Football Team in a very unique way. Team captain Steven Davis went to the Cullybackey Primary school and the tribute was arranged by Morelli's. Take a look below at how the kids used sprinkles and smarties to full effect!
Local Primary School support NI Football Team
Morelli's Ice Cream has got behind the Northern Ireland football team as the lads prepare for their first game in Euro 2016 by making a mosaic of captain and Steven Davis out of ice cream sprinkles.
Pupils from the Southampton Midfielder's Steven's former primary school (Buick Memorial PS in Ballymena) helped Morelli's create the masterpiece which included 40.2 million green and white sprinkles and 75,000 smarties. (Source)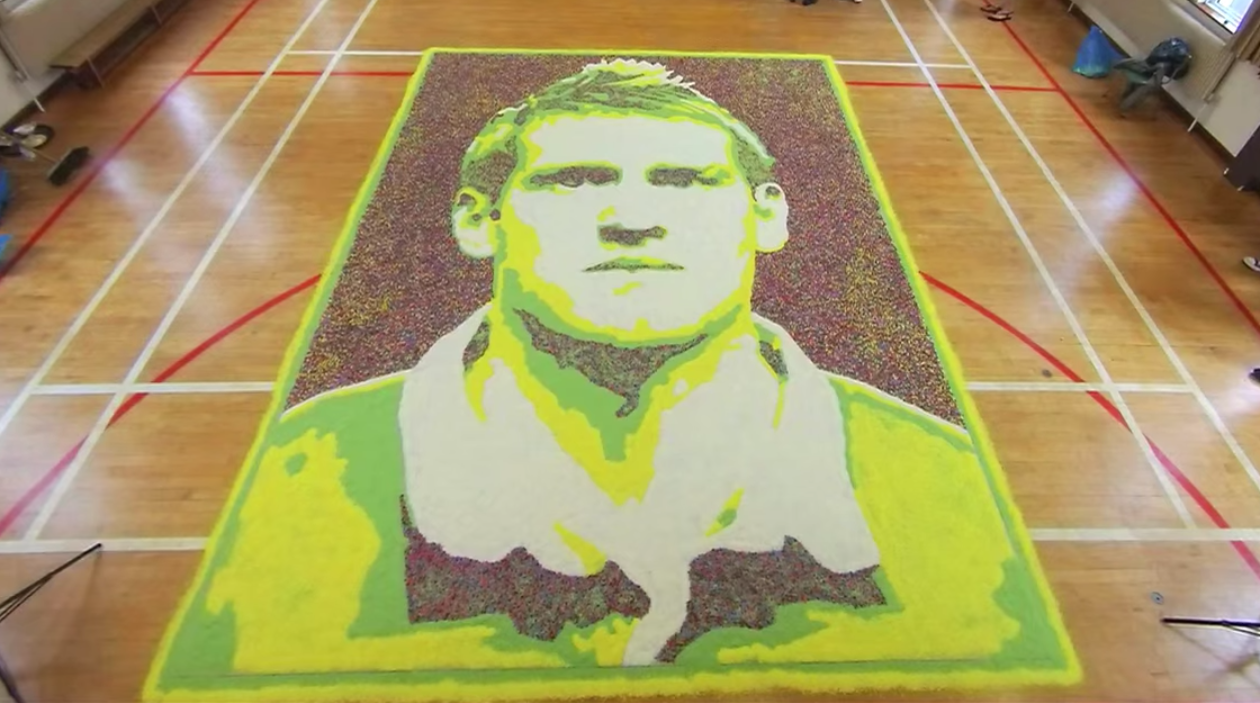 What a great tribute to the NI team captain. We hope that you have been enjoying watching the football. If you aren't a football fan we are sure that no one can resist these local kids who did such a brilliant job. If we had been there we might have eaten most of the smarties and sprinkles so well done to all the children who resisted temptation and helped Morelli's to create this tribute.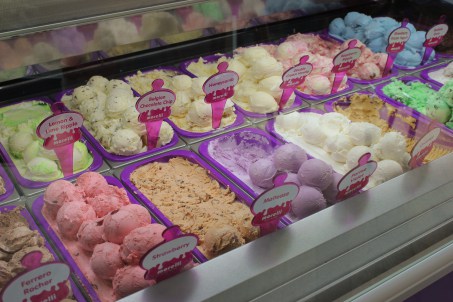 Morelli's Ice Cream
If you love Morelli's Ice cream did you know that you can pick up a cone or a tub at The Parlour in Broughshane? We visited earlier this month and you can read all about it here.
Situated on the Main St, as well as all the food and drinks, they also sell a great range of Morellis Ice Cream. What we really love about The Parlour Coffee Shop Broughshane is that it's open right through to 11.00pm each night! Being only 3 miles or so from Ballymena, The Parlour is an ideal place to go to relax in the evening, enjoy some of  the treats all baked on the premises, as well as have a coffee and a chat.
Well done to Morelli's and Buick Memorial Primary School in Cullybackey – be sure to share this with anyone who went to school there, who was in a class with Steven Davis, or who has children from this Local Primary School supporting the NI Football Team.