Saint Sister are featuring in our Music Tuesday slot today because they have just played at Glastonbury. We love watching coverage of Glastonbury on the BBC and especially enjoyed sets by Adele, LCD Soundsystem, Mercury Rev, Gregory Porter, Laura Mvula.  . . . . we could go on and on forever. If you have missed anyone then you can catch up on the BBC I-player.
Saint Sister formed in November 2014, and are the creation of Morgan MacIntyre and Gemma Doherty. They are Dublin based with roots in Belfast and Derry. Listen to their song Madrid below and enjoy the haunting vocals, harp and beautiful melodies.
Following an early performance on Irish national television, one of their first gigs saw them open the stage for Arcade Fire's Will Butler. Their debut EP 'Madrid' was released on November 13th 2015 on Trout Records. Reception to Madrid at home and abroad was positive. The lead single playlisted on RTE1 and TXFM. It was also championed by Huw Stephens and Phil Taggart on BBC Radio 1, and further afield on Australian national radio, ABC. (Source)
Saint Sister had the opportunity to play on the BBC introducing Stage at Glastonbury this year. We think that you will like them as much as we do. Click here to see them perform Cold Feet.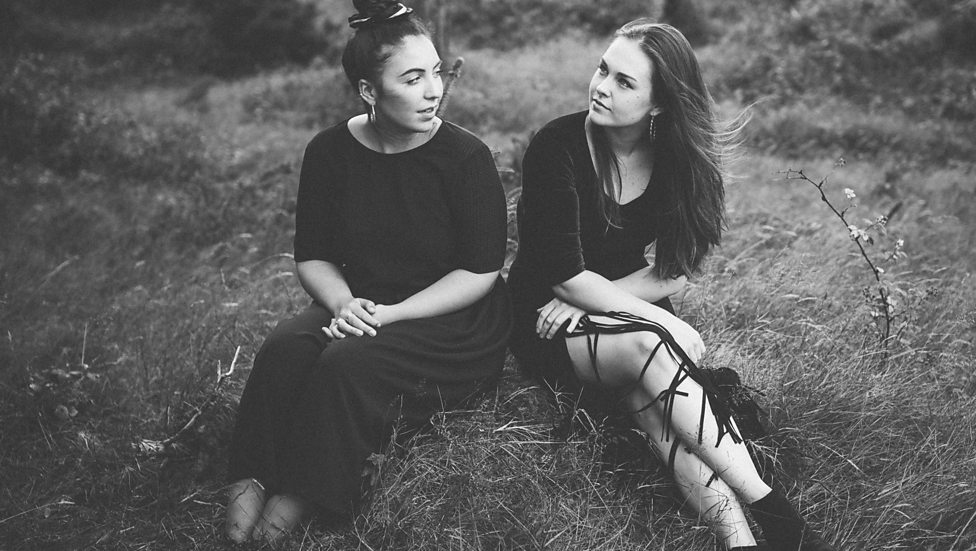 Music Tuesday – Saint Sister
Jimmy Devlin, from BBC's Across The Line says;
Saint Sister are that rare thing – a genuinely unique prospect but with huge, broad appeal. Morgan and Gemma are endlessly creative types with captivating stories to tell – but they also have the all important knack for a subtle hooks and memorable chorus. It's no wonder their brand of trippy folk music is in such demand – and that numerous shows of note have been well received – their debut EP is a gentle triumph and onstage they're hypnotic and charming.
Saint Sister's debut EP Madrid is available now here. You can also listen to them on Spotify. We love their music and cannot wait to hear more from them. It is great to see Saint Sister on the stage at Glastonbury this year! Click here to find out more about Saint Sister.