Raceview Mill in Broughshane is hosting an Art Exhibition of drawings and paintings. The Exhibition is curated by Christo Brennan and features the work of Mark Connolly. Launched this month the Art Exhibition Continues at Raceview Mill. Here is a sneak peak from stacksofblueprints.





Art Exhibition Continues – Raceview Mill
Here is all the information.
A Matter of Time is an exhibition of drawings and paintings by Mark Connolly, curated by Christo Brennan. A Matter of Time pulls together depictions of Space, Industrial Sites, Islands, Wastelands, Ski Slopes, Hotels, Homes by Canals, Landscapes melting into one another. The work documents a broad investigation into various stages of metamorphosis within landscapes. The space realised within the drawings and paintings is restless, fragmented and constantly on the brink of overload. The exhibition houses a constant dialogue between abstract painting and represented reality.

Mark Connolly graduated from Edinburgh College of Art in 2014, after completing an exchange at LUCA School of Arts, Ghent, Belgium. He has participated in exhibitions and residencies in Bergen, Brussels, Edinburgh, Glasgow, and Shenzhen. He has been selected to complete a Project Based Residency at The Griffin Gallery in London and will begin the Postgraduate Drawing course at The Royal Drawing School in September.
The Show opened with live music from Joe Rocks.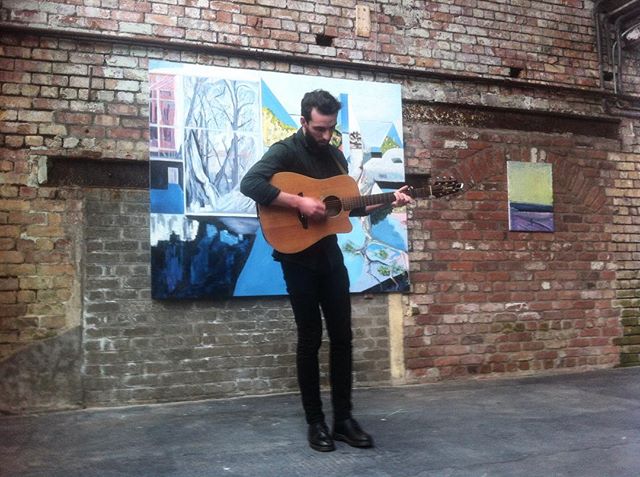 Art Exhibition Continues – Raceview Mill
The Exhibition is located at Artworks N.I, Raceview Mill, Broughshane. The opening evening was on Friday 17th June. The show continues to July 8th and is a must see! Click here to find out more about Mark Connolly.