The Big Splash Triathlon and River Festival 2016 is running once again this year in the picturesque village of Portglenone. Only a few miles from Ballymena, this week long festival will have loads of events and entertainment for all the family to enjoy. The festival runs from 16th – 23rd July.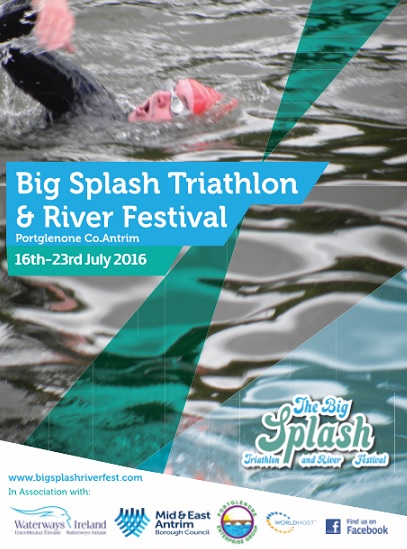 Saturday 16th – Triathlon, Fun & Water Activities and a Food & Craft Market.
Sunday 17th – Teddy Bears Picnic
Monday 18th -Soap Box Derby
Tuesday 19th – Family Camp Night & Hot Food
Thursday 21st – Vintage Cavalcade, Local Village Arts & Crafts Exhibition and The Big Splash Hunt
Friday 22nd – Hugo Duncan Radio Broadcast/Jive Lessons and a Country Music Outdoor Concert
Saturday 23rd – A Taste Of Portglenone Bake Off, Water & Fun Activities and a Petting Farm
So the organisers and volunteers have been working hard to bring you a full week of activities to enjoy at the Big Splash Triathlon and River Festival. To get more details of these events click here to go to the Big Splash website.


The Big Splash began in Portglenone over 20 years ago and has continued to grow. Seven years ago it became The Big Splash Triathlon and River Festival, which includes the sprint triathlon. This involves a 750metre swim in the River Bann, a 20km cycle ride followed by a 5k run. If you would like to compete in this you need to register, which you can do from this link.
The Big Splash Triathlon and River Festival from 16th – 23rd July. A week of fantastic family fun and entertainment.
If all that exercise sounds too much there's lots of other events you can get involved in – eg The Family Fun Day on Saturday 16th at Portglenone Marina – loads of activities and there's also a food & craft market. The Soap Box Derby takes place at Finlaystown Rd on the Monday night – a fantastic evening's entertainment and no doubt a few crashes! There's the outdoor concert for country music fans on Friday evening, again being held at the Marina, and on Saturday 23rd Jenny Bristow will be at the Marina for A Taste of Portglenone. This includes the village food & crafts competition.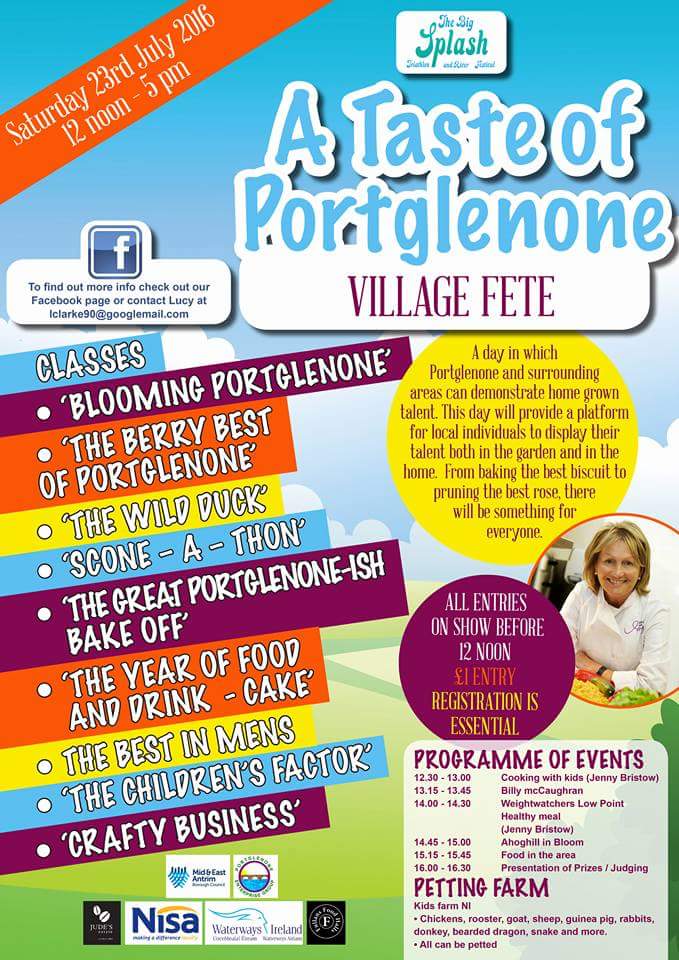 We've highlighted just a few of the many activities and events taking place at The Big Splash Triathlon and River Festival taking place in Portglenone. To find out more or to get in touch with the organisers click here. You can also keep up-to-date on their Facebook page here.