Base Ballymena is a day opportunity programme funded by the NHSCT and it provides a day service for Adults with Learning disabilities through CAN.
What's happening at Base Ballymena
Recently they have enjoyed some excellent trips including a horse riding day out At Sheans Horse Farm and Heritage Centre.




They took part in an inter-base Sponsored Walk with a trip to Barry's on the North Coast.
Some candle-making was also on their agenda. Alternative Angles ran this event. They aim to enable adults with learning disabilities to access a varied work preparation training programme in order that they can advance their employment opportunities through open supported employment.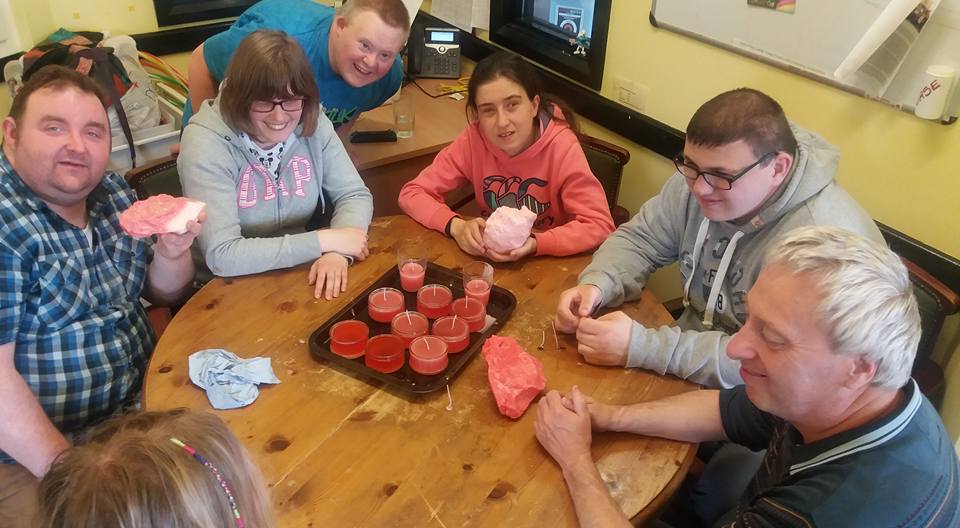 And they also had the opportunity to experience some acupuncture at the N-Gage space in Ballymena.


N-GAGE is a One Stop Shop service for young people aged 11-25 in Ballymena, delivered by Start360. It can be found at the bottom of Wellington Street. You can find out more about the programmes which are being ran in N-Gage here.
Base Ballymena is a great organisation and you can follow them on Facebook here. Here are comments made by the folks who are part of Base Ballymena –
The base is great for me because it gets me out of the house. And me new meet new friends and learn news stuff.

Being at the Base helps me to spend time with lots if other people and try lots of new things. I love it here…I would at home on my own if I didn't have the base to come to. It's a great place and I get to make decisions about what to do here.
Well done to all the members of Base in Ballymena for all their hard work. A special thanks to the team who shared their Mint Aero Cheesecake recipe with us too. Click here to read all about it. Thanks Base Ballymena!