It has started to turn chilly in Ballymena and soon we will be experiencing colder, darker weather. With that in mind Tyresafe.org have released some advice from drivers. Take a look below: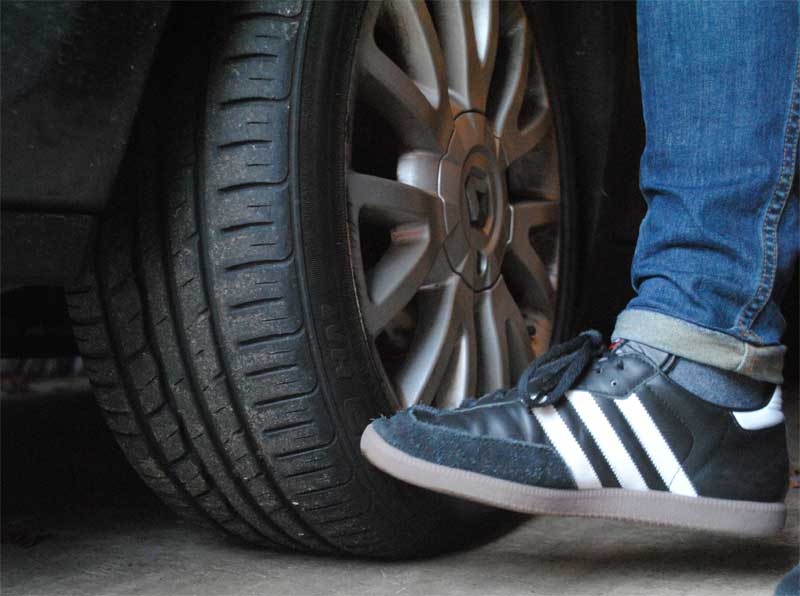 Why are Tyres Important?

Most drivers know that snow and ice can dramatically affect their safety on the road. Steering, acceleration and braking are more difficult as normal tyres have less grip in these conditions. However, it is not just these extreme wintry conditions which can reduce your safety on the road. Even cold, damp roads can dramatically affect the performance of tyres, leading to an increased accident risk.

Thankfully though, tyre manufacturers have developed a range of winter weather tyres which are specifically designed to operate in these conditions, delivering improved safety throughout the entire winter period.

Checks for all

All drivers, irrespective of whether they fit winter weather tyres or not, should carry out regular checks throughout the winter to ensure their tyres are in the best possible condition for maximum safety. In winter tread depth should be checked to ensure it is well above the legal minimum of 1.6mm across the central 3/4 of the tyre, around its entire circumference. TyreSafe has developed the 20p test for a simple and quick way to test your tyres' tread depth.

Tyre pressures should be checked at least once a month or before a long journey. Pressures should be checked when the tyres are cold (i.e. travelled less than 2 miles) against the vehicle manufacturers recommended levels. When checking your tyre pressures, give the rest of the tyre a thorough visual inspection for any signs of damage. Look for any cuts, cracks bulges and remove any embedded objects. (Source)
Ballymena Tyres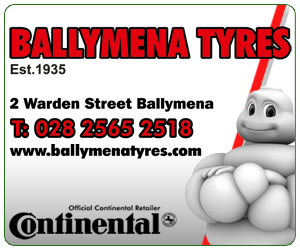 is located at 2 Warden Street in Ballymena. Ballymena tyres have a massive selection of tyres for every vehicle from cars and vans to high performance tyres.
The staff at Ballymena tyres are expertly trained professionals who can get you the right tyre for your vehicle and offer it to you at a great price. With all the latest equiptment for fitting and balancing your tyres. Tyres need to be properly balanced by a professional as it eliminates vibration, and avoid premature wear caused by an imbalance in the wheel. Having your tyres fitted and balanced at Ballymena Tyres means that they are roadworthy and should last longer, making them more cost effective.
Click here to visit the Ballymena Tyres website. For car, van, high performance tyres and more trust Ballymena Tyres on Warden Street Ballymena.