Pet Food in Ballymena | Grove Vets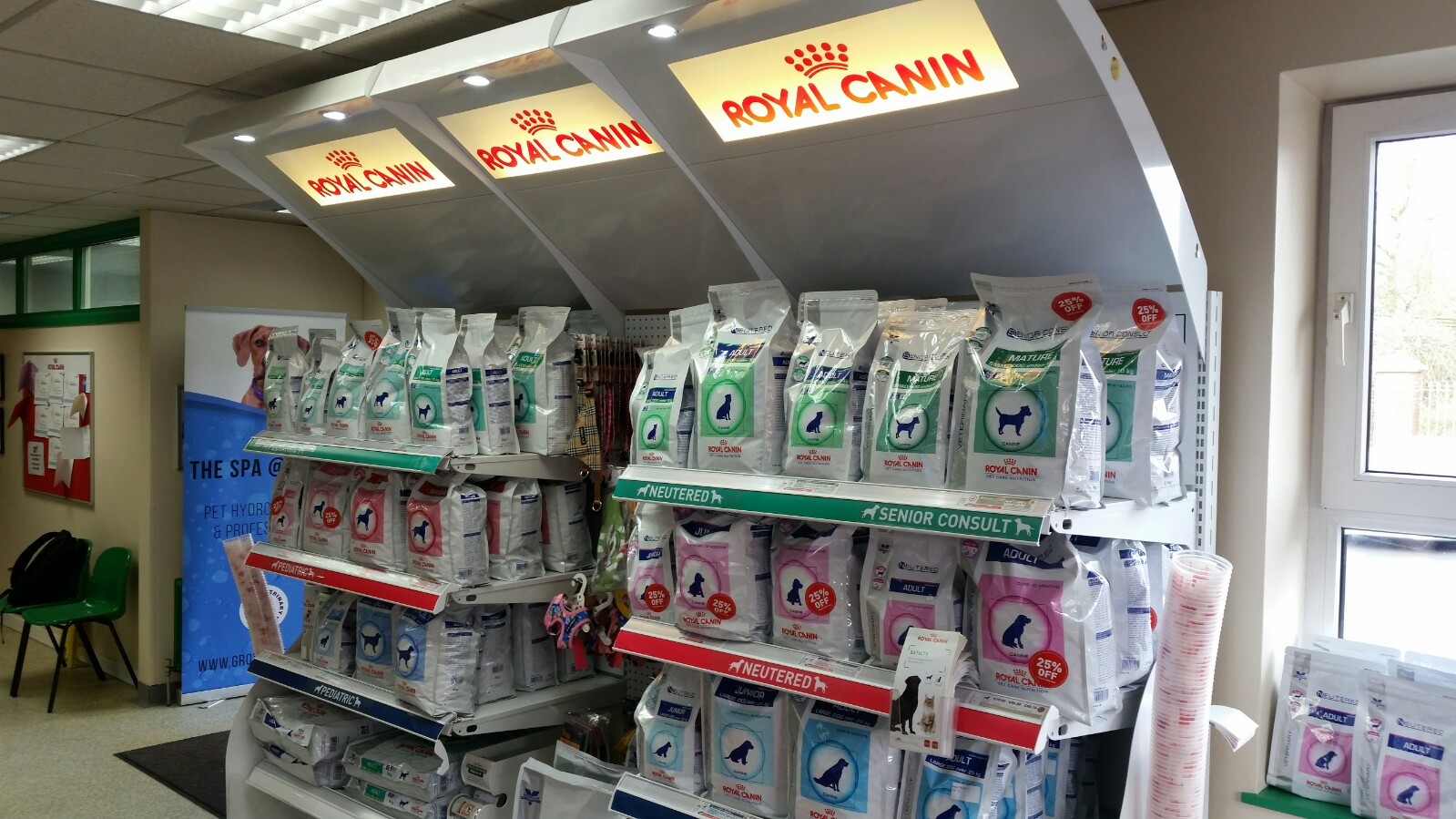 Grove Vets sell a fantastic range of Royal Canin pet food in Ballymena. What's even better if you're a dog or cat owner, you can benefit from a special 25% discount* off Royal Canin pet food products at Grove Vets while stocks last.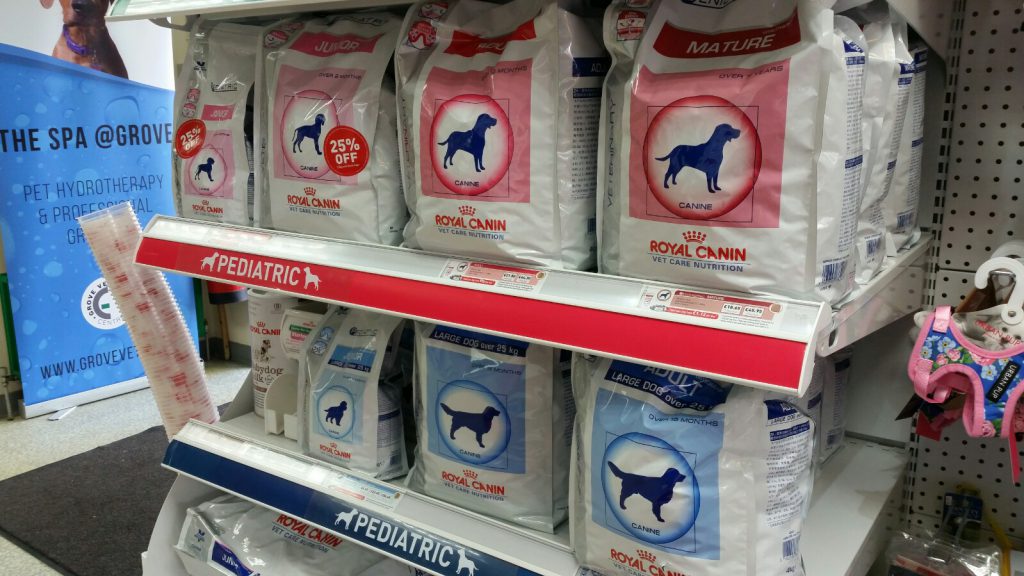 Royal Canin dog food caters for all ages and sizes of dogs. From pediatric starter small dog to senior mature dog. The same applies to their range of cat food. They can offer you cat food suitable for pediatric weaning right through to senior cats.
Grove Vets premises on the Grove Road have a large selection of Royal Canin pet food for both dogs and cats on display. Their staff will be able to help you choose what's most suitable for your pet.
Grove Vets stock Royal Canin pet food in Ballymena. They are currently offering 25%* off while stocks last!
Why do Grove Vets choose to sell Royal Canin pet food? "At Royal Canin, everything we do is for the dog and cat. We don't develop our products using consumer surveys or market research. Instead, our innovations are based solely on the animals' needs and scientific advances."
"One food doesn't suit all! We take into account age, activity, breed, size and lifestyle when creating our diets."
"Our food is only available from vets and specialist pet retailers. This way, you can be sure that you are getting the right advice and exactly the right diet for your cat or dog."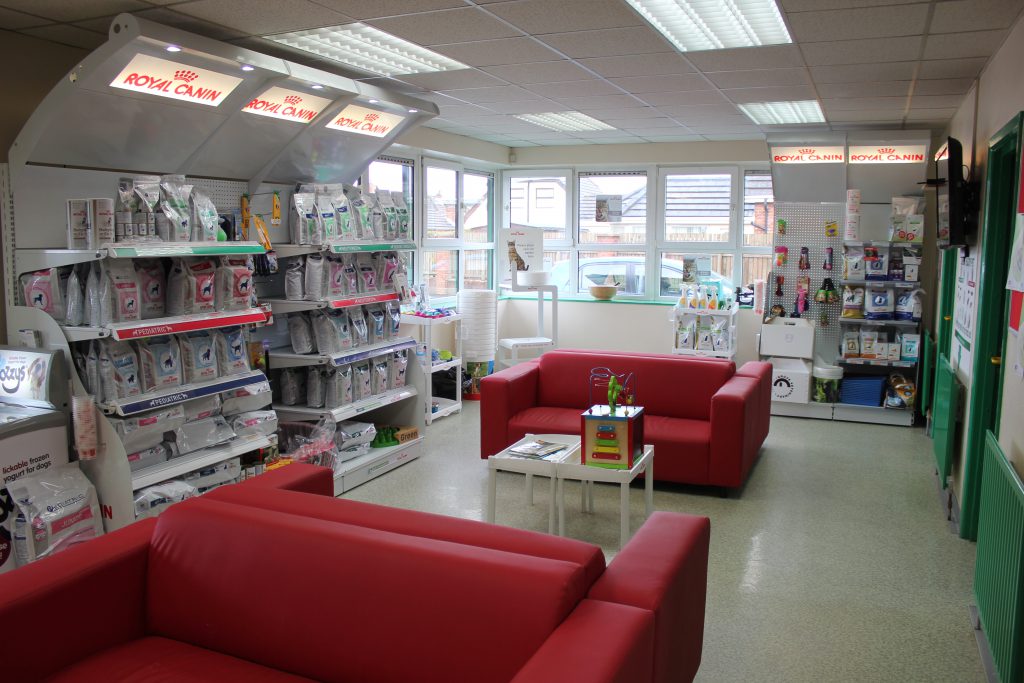 If you are a dog or cat owner in the Ballymena area, why not get along to Grove Vets to take advantage of this great offer. A great quality food  for your pet and you save 25%* off the full price.
You can check out all the other services which Grove Vets offer Ballymena pet owners here. You can also connect with them on Facebook here. Grove Vets also have a branch in Randalstown.
*T & C's apply