Waterstones January Book Club tackle spies
In the month of January Waterstones Ballymena Book Club will be tackling spies and espionage. Exposure by Helen Dunmore is already a bestseller and Dunmore is a much loved author.
Here are all the details:
"A deceptively simple masterpiece". (Independent on Sunday). "Will haunt you for months, if not years". (Guardian). "Outstanding …if you only buy one book, make it this one". (Good Housekeeping). London, November, 1960: the Cold War is at its height. Spy fever fills the newspapers, and the political establishment knows how and where to bury its secrets. When a highly sensitive file goes missing, Simon Callington is accused of passing information to the Soviets, and arrested. His wife, Lily, suspects that his imprisonment is part of a cover-up, and that more powerful men than Simon will do anything to prevent their own downfall. She knows that she too is in danger, and must fight to protect her children. But what she does not realise is that Simon has hidden vital truths about his past, and may be found guilty of another crime that carries with it an even greater penalty." (Source)
Helen Dunmore is a prize winning author who excels at weaving a brilliant and compelling story. Her books are diffiult to put down and we think that Exposure is the perfect novel to curl up with on these cold dark night. Just add tea and shortbread, a blanket and comfy sofa. Perfect!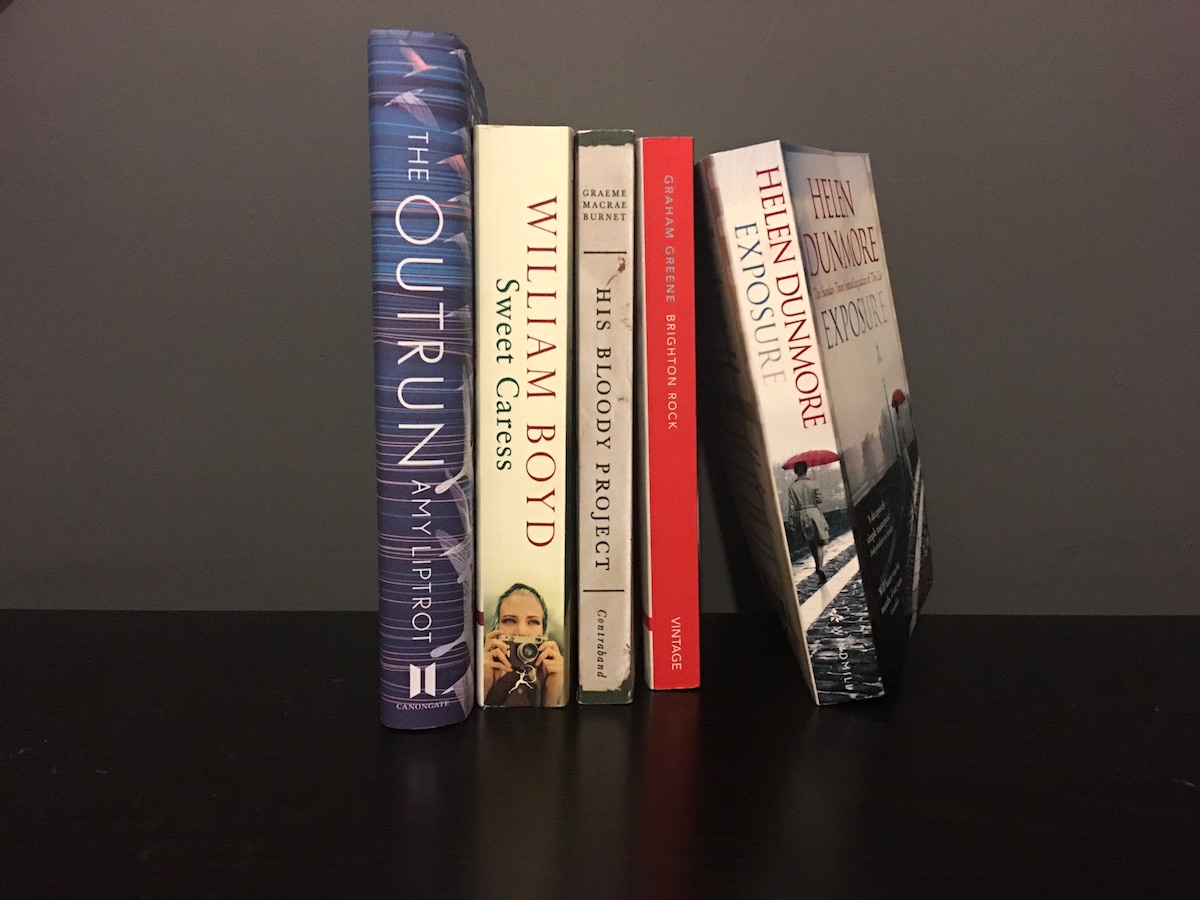 And if you are looking for some other excellent read this month that check out any of the following titles which the book club read last year:
Sweet Caress by William Boyd
His Bloody Project by Graeme Macrae Burnet
Brighton Rock by Graham Greene
The Outrun by Amy Liptrot
Everyone is welcome to come along a discuss Exposure at Waterstones in Ballymena at 7pm on Wednesday 1st February.