We met up with Born and Raised Handcrafted Waffles in Ballymena recently. They serve Belgian waffles from their converted horsebox which you'll see at many venues throughout Northern Ireland. Each waffle is made by hand using yeast raised dough. This is typical street food in Belgium but Born & Raised have brought it here. Born & Raised  Waffles have become very popular at many artisan food markets, public events, private parties and weddings.
They serve their waffles wherever they go from a very cleverly converted horsebox. We asked Michael to tell us more. "Our Belgian waffles are richer, denser and sweeter. They're made from adapting a brioche bread dough. Just before cooking we add pearl sugar chunks to the dough. These melt during the baking process and caramelize on the outside of the waffle, adding to the great taste. With so many allergies around these days we have also developed a gluten free dough. We're also working on a diary free option which we hope to be able to offer our customers soon. On the menu are toppings such as maple syrup, vanilla glaze, sticky toffee or sugar & cinnamon.
We started Born & Raised in 2015 and are more and more in demand. Our waffles are a tasty light snack, ideal treats  at wedding receptions, birthday parties or corporate and other private events. If you're interested, get in touch with us and we can discuss options."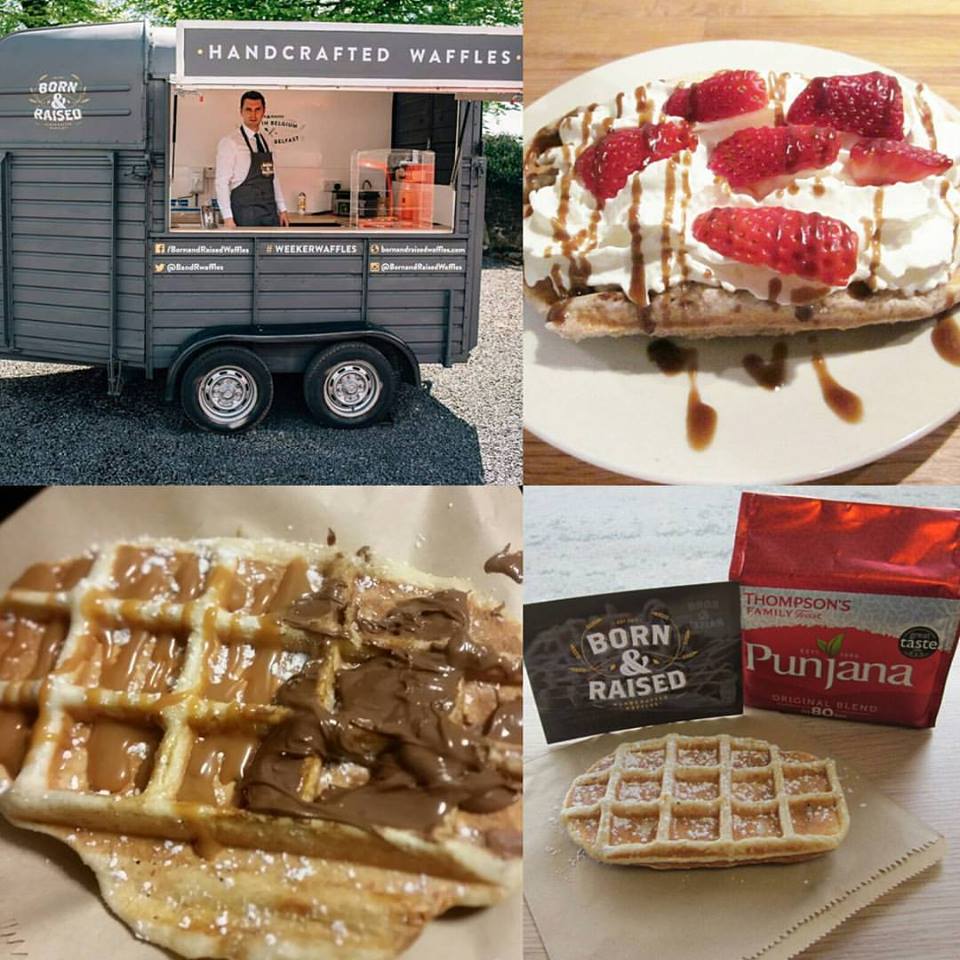 Born and Raised Handcrafted Waffles – born in Belgium, raised in Belfast, sold in Ballymena and province wide!
To find out more about Born and Raised Handcrafted Waffles check out their website here. They're also active on social media, so keep up to date on their Facebook page here. Use the hashtag #weekerwaffles and tag them when you post your photos of you eating those delicious waffles!
Whet your appetite by having a look at their Instagram feed here. Photos which will definitely make your mouth water!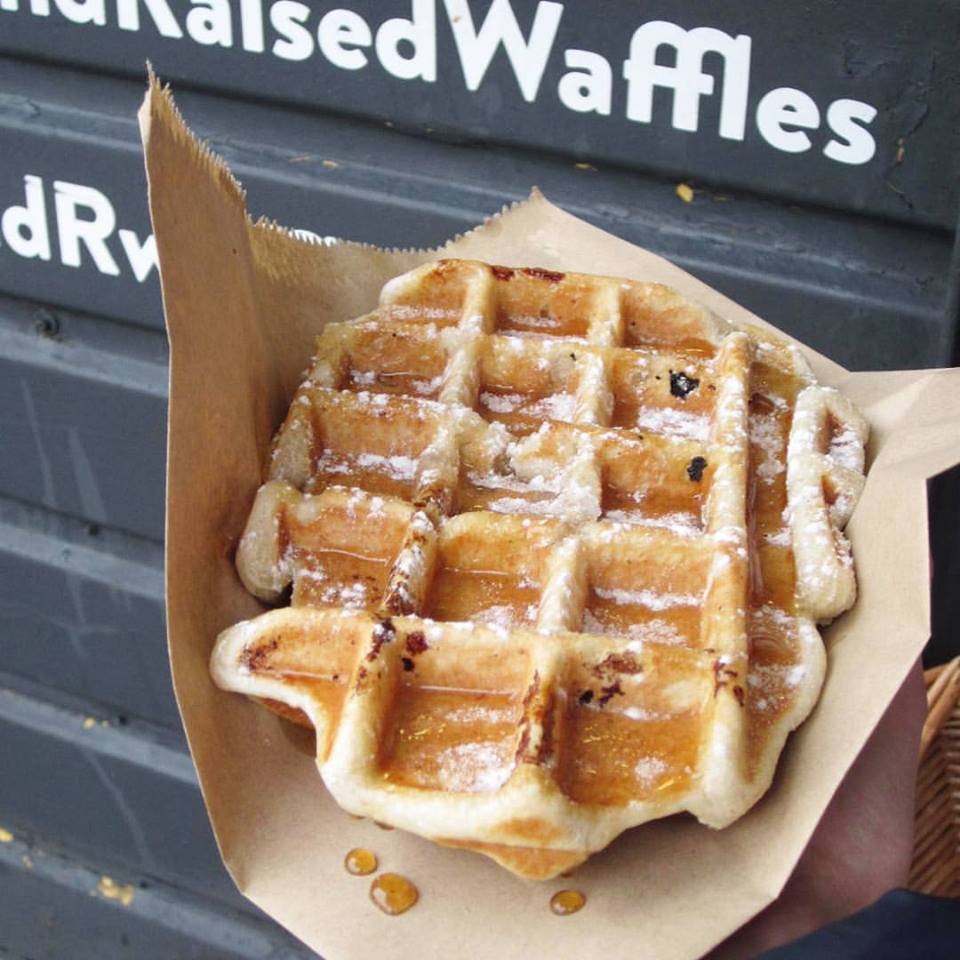 If you would like something different at your event, party or wedding, then get in touch with Born & Raised Waffles. You can contact them on any of their social media feeds above or email info(at)bornandraisedwaffles.com