Every year on St Patricks Day lots of people celebrate by heading to Broughshane to climb Slemish. Slemish is a local landmark in Ballymena and it is only a 15 minute drive from out town.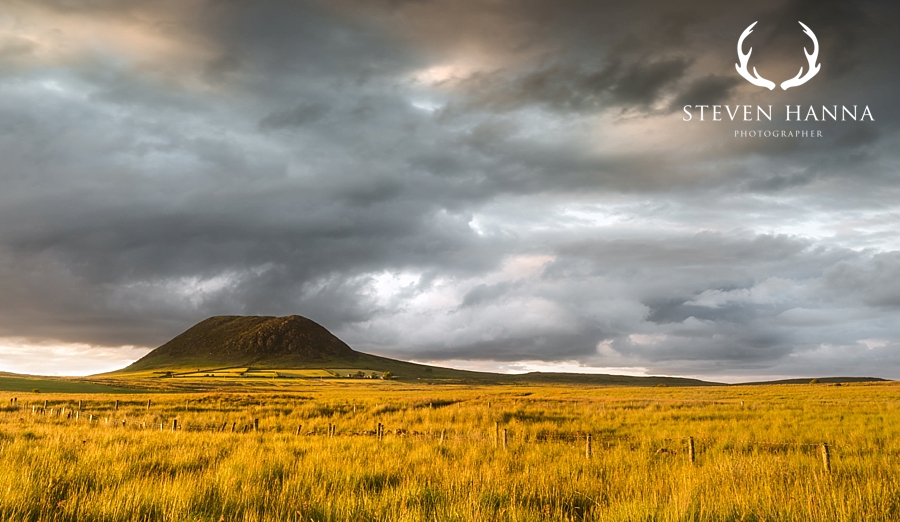 Climb Slemish on St Patricks Day – 2017
Local Photographer Steven Hanna captured this picture of Slemish, showing it from an angle most of us aren't used to seeing. Steven has a wide range of landscapes which are available to purchase in a variety of sizes which all feature our beautiful Northern Ireland landscape. Click here to view the Steven Hanna Landscapes website.
The Mid and East Antrim Borough Council have the following arrangements detailed on their website.
There are spectacular views, an exceptional outdoor experience and some traditional entertainment on offer as thousands trek up Slemish Mountain this St. Patrick's Day.
Raceview Mill and Broughshane Community Association have come together with us to provide the hub of the event; with entertainment for all the family to enjoy. For the full details please click here. 

For traffic control and Health & Safety reasons, parking arrangements for St Patrick's Day at Slemish are as follows:

Disabled Parking only at Slemish.
Must display legal badge on window.
Spaces are limited, therefore on a first come first serve basis
FREE parking at Raceview Mill and Buckna Church Car park
Signposted car parks at Raceview Mill and Buckna
Shuttle Bus Service will operate at Buckn.a from 9am – 3pm:
£1.50 adult and £1 child. Family tickets £5. Under 5's free
Shuttle Bus Service will operate from Raceview Mill from 9am – 2pm:
£2 adult and £1.50 child. Family tickets £6. Under 6's free
LAST coaches return from Slemish from 4pm

Please note:

All visitors intending to climb Slemish should have suitable footwear and rainproof clothing; Boots with ankle protection, trainers not recommended. All traffic must adhere to parking procedures.
No dogs or alcohol permitted on the coach, at Slemish, Buckna, Raceview Mill car parks or on Slemish
Under 16s must be accompanied by a responsible adult at all times
Mid and East Antrim Borough Council has the right to refuse entry onto the coach
Coaches are subject to cancellation at any time
If you are planning to climb Slemish on St Patrick Day then click here to read more information.