This month at Ballymena Today we have been focusing on all things weddings! If you are planning a wedding then there is one thing that you cannot do without – your wedding invitations. In Ballymena there are some wonderful local businesses who can offer some superb wedding invitation inspiration!
Here are the top trends that we love – all our inspiration today has been taken from local Ballymena award winning wedding stationary company Perfect Day Print.
Modern Metallics
We love these modern and crisp metallic foil wedding invitations. They look beautiful and we especially love this example in gold. The script is beautiful and the gold foil really makes it stand out. We love their geometric RSPV card too. So classy!
Delicate Laser cuts
A laser cut wedding invitation is delicate and luxurious. We love these examples below and Perfect Day Print can design something unique and bespoke for your wedding meaning all invitations are unique.
Laser Cut wedding invitations are available in flat card format or with folds (gate fold and pocket fold) and we think they look amazing. We especially love our laser cut wedding invitations in a deep, darker colour – which makes the design really stand out. They look expensive and set the perfect tone for your wedding. We just love them!!
Nature Inspired
Plants are so trendy right now and the correct print and colour scheme can produce the most beautiful and modern wedding invitations. Here is a great example of a beautiful wedding invitation which was themed around plants. The theme continued throughout the couples big day. It is achingly cool and laid back. Just take a look: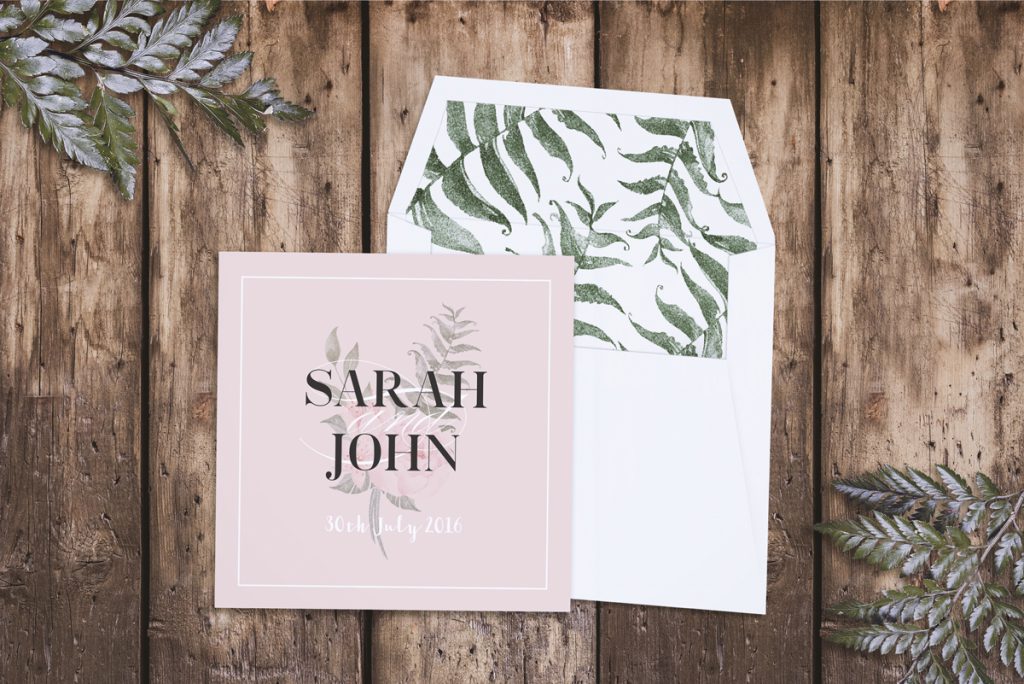 Here is a little bit more about Perfect Day Prints from their website:
OUR STORY

Perfect Day Print was launched in 2013 – as a stationery haven with an affinity for beautiful paper and fresh design. Perfect Day Print has earned a reputation for excellence and a passion for creating unique stationery. We are dedicated to offering distinctive stationery by combining bold images with beautiful type, gorgeous embellishments and rich papers. We delight in every detail of creating beautiful and memorable stationery.

DESIGN STUDIO

Perfect Day Print prides itself on offering designs, better than boutique-style service and innovative online tools to make your wedding stationery shopping experience as easy as can be—or dare we say enjoyable? Our design team offers a process that is simple and enjoyable so your inspiration can guide you in creating a perfectly personalized design.

PRINT STUDIO

We produce everything on premises in our print studio, from printing on the latest technology machines to hand-lining envelopes and tying ribbons. As a result, we create first impressions by way of a truly personalised statement for clients located throughout the world.
If you are currently planning your wedding and woudl like to find out more about our favourite wedding invitations click here to find out more about Perfect Day Print.