Cloughmills Summer Fair on this Saturday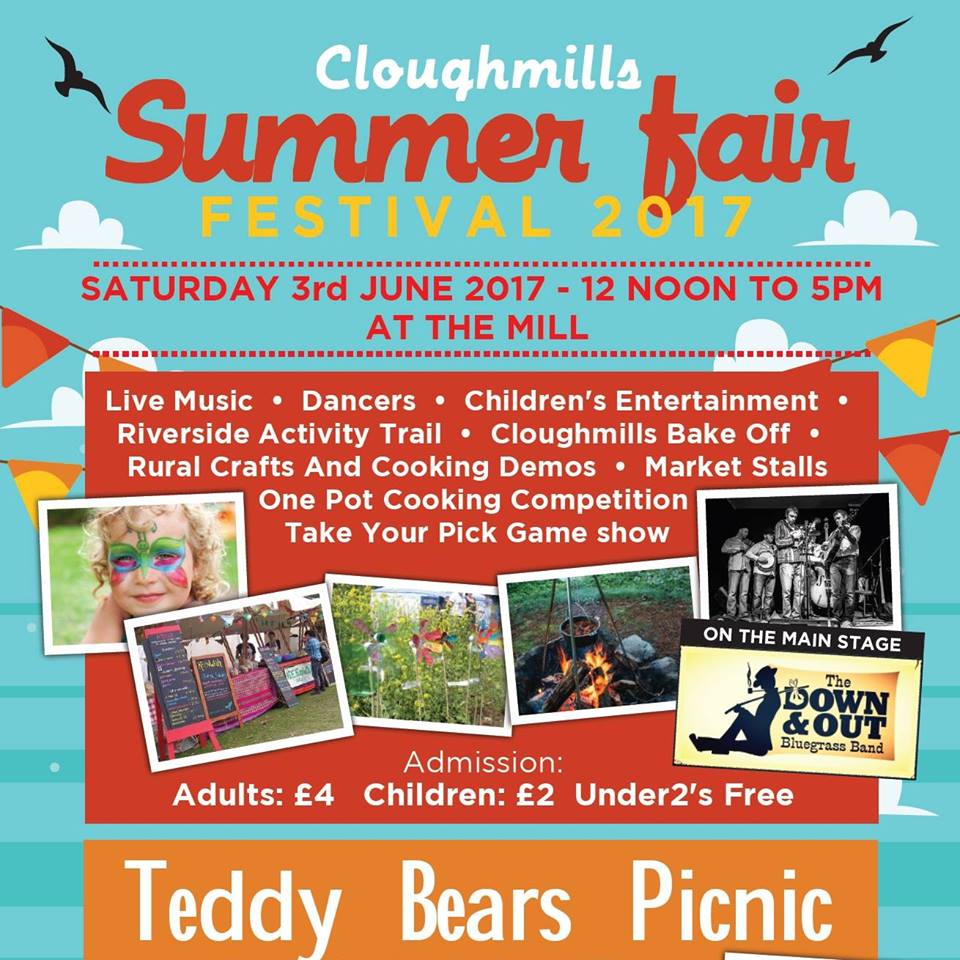 Cloughmills is a beautiful village just north of Ballymena. The Cloughmills Community Action Team (CCAT) works to improve the social, economic and environmental life of Cloughmills and have planned many initiatives and events to benefit the village. This weekend they are holding their Summer Fair and if you are free you should definitely hit the road and call in! Here are all the details from the Cloughmills Community Action Team.
Cloughmills Summer Fair on this Saturday
This year's Cloughmills Summer Fair will take place on Saturday, 3rd June, from 12pm – 5pm at The Mill, Cloughmills. An annual highlight of the village the Summer Fair has a real foodie theme this year with a special Cloughmills Bake Off and One Pot Challenge. So if you have ever considered yourself as a possible Great British Bake Off contestant why not try out your baking skills at the Summer Fair this year.

For the Cloughmills Bake Off the rules are simple, and less pressurised than the TV show! Hand in your baked goods before 1pm on the day of the Fair, on a display plate. Put your name on the bottom of the plate and display with your recipe alongside. The public will also get the chance to taste your delights after judging.
The One Pot Challenge will be a live challenge cooked at the Incredible Edible Good Food Stall. We will provide you with a cooker and you will bring the rest. It will be judged and the public will get to sample the goods. To enter either or both contact Patrick Frew, on 07786 527 732 and remember it's all for fun!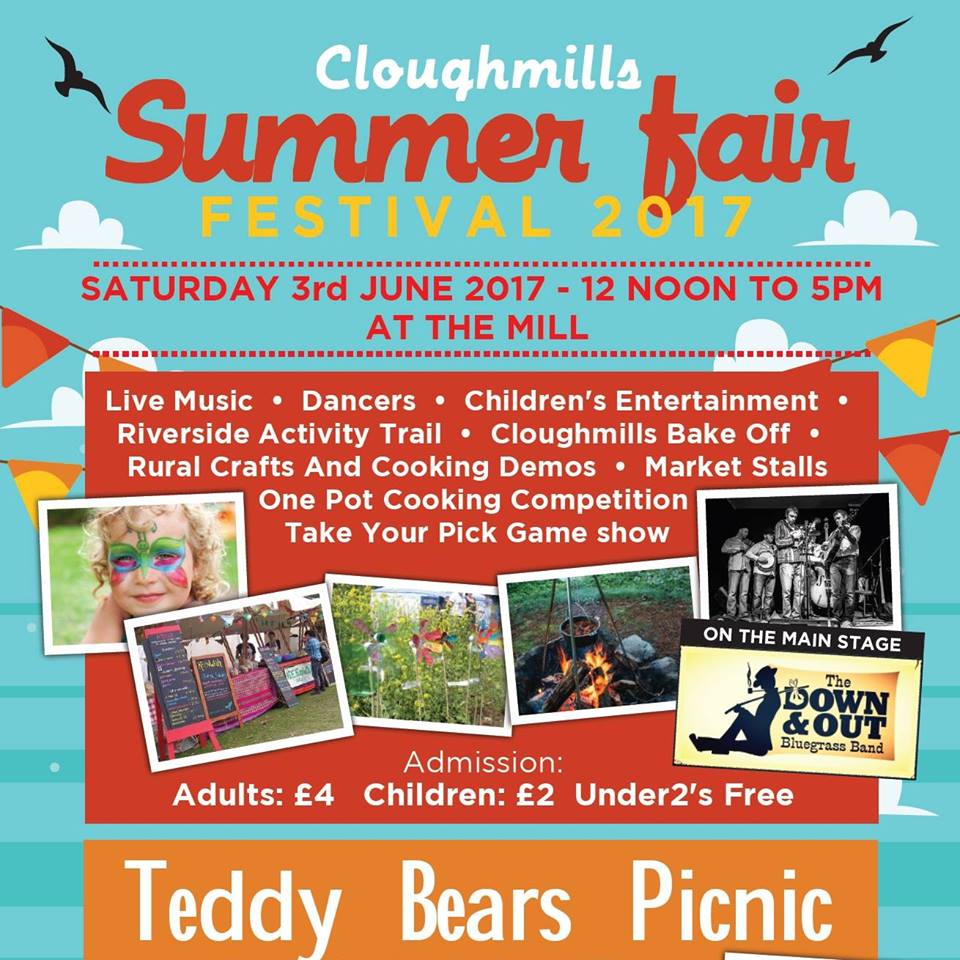 The Summer Fair is perfect for families with lots of fun activities including crafts to make for the kids, a special river walk activity trail and the opportunity to get involved in cooking as well as demonstrations for mums, dads and grandparents.
There will also be live music, entertainment and dancing all day including our headline act, local musician, Niall Patterson.
Admission is £4 adults, £2 children and under 2's go free.
To find out more please follow the Cloughmills Community Action Team on Facebook.