Film|Makers Exhibition at The Braid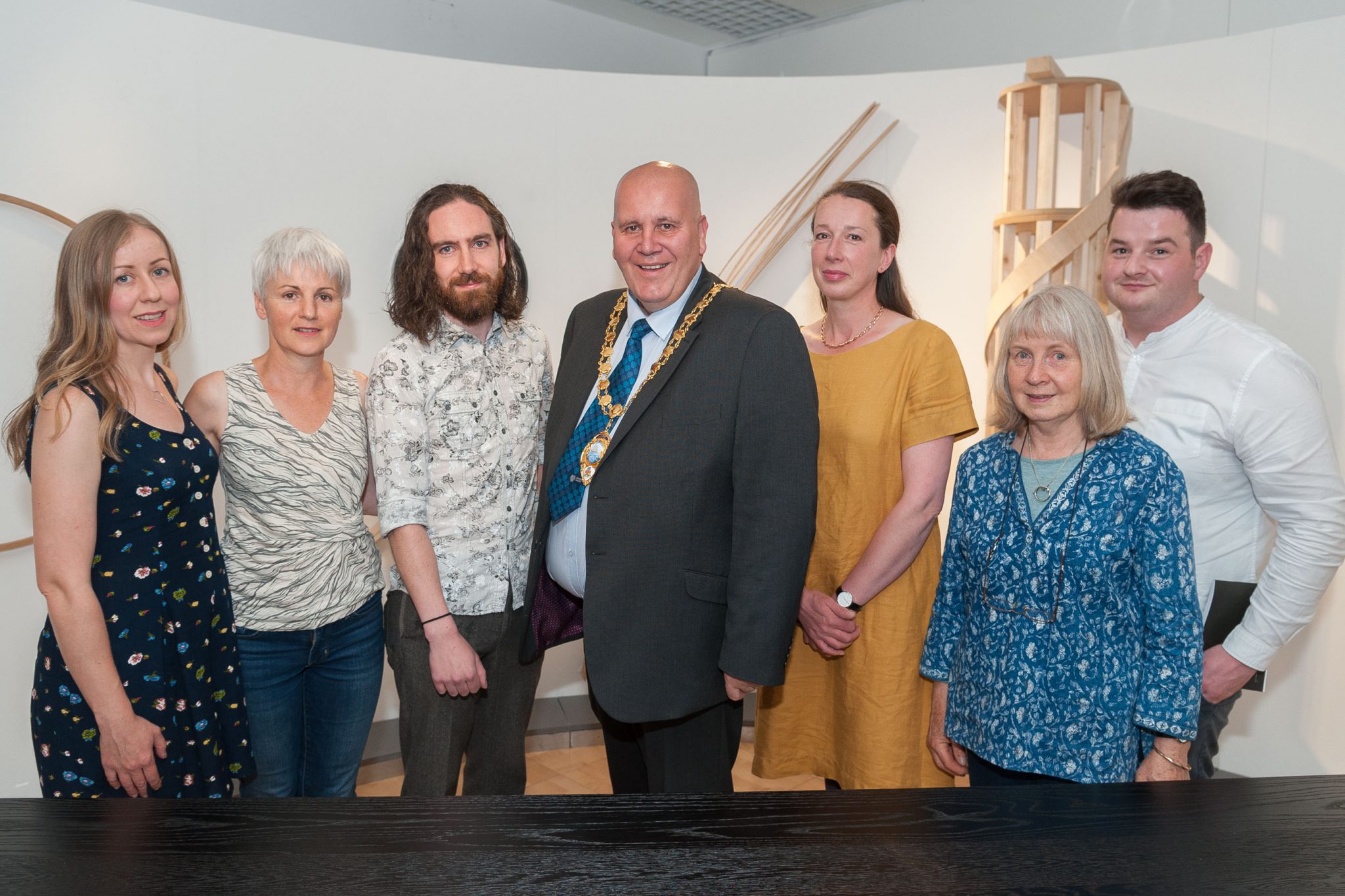 The Film|Makers Exhibition at the Braid is open until Saturday 19th August 2017 and is well worth a visit. We called to see it for ourselves recently. The Exhibition is in the Mid Antrim Museum on the second floor of The Braid.
So what is the Film|Makers Exhibition all about?
It combines historic film footage from Northern Ireland Screen's Digital Film Archive with the work of six contemporary craft makers. During a visit to the exhibition you can see several examples of work from each of the makers and watch the films which accompany this. The films are shown as a split screen so on one half you can watch the historic footage from days gone by. On the other half, watch how this footage has inspired the makers to produce new products to their ranges. Together this will give you an insight into the lives of a blacksmith, a weaver, a stonemason, a basket weaver and a woodworker, past and present. All of them use natural products and all are handmade. A must-see exhibition, especially if you are a crafter yourself or appreciate the skills used to create handmade work.
You can visit the Film|Makers Exhibition at The Braid -Monday to Saturday 10:00am – 4:00pm until 19th August.
You can call in anytime during opening times and admission is free. There's also an opportunity for you to have a guided tour of the Exhibition. The tour is on Monday 7th August from 7:00 – 8:30pm. Everyone is welcome, you don't need to book and again it's free.
To find out more about the Film|Makers Exhibition at the Braid, click here. Film|Makers is run as part of Britain on Film and CraftNI August Craft Month 2017.
Click here to go to The Braid's What's On page for a full listing of all events being held at the Centre.