Secured by Design, the UK's national police crime prevention initiative, seeks to reduce crime by working with developers and builders, and manufacturers of products like doors, windows and locks, to 'design out crime' in and around new build developments and refurbishments.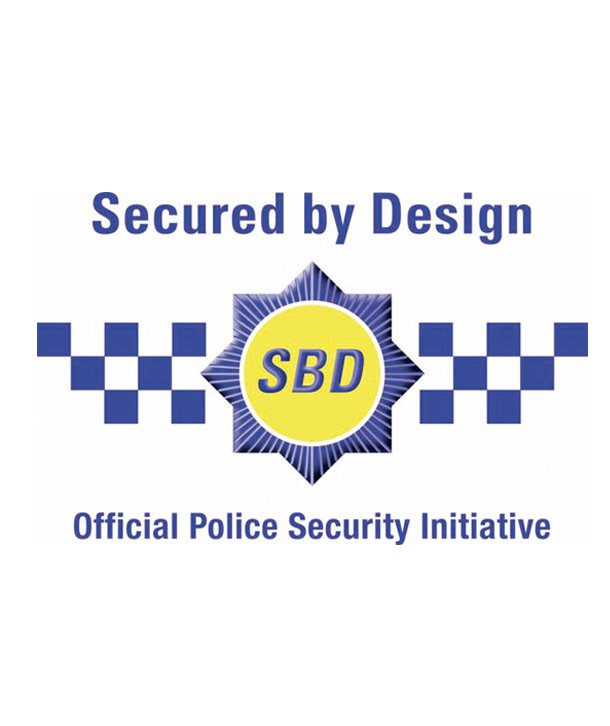 "Improving your home security reduces the chance of you becoming the victim of a burglary"
A common sense statement, but one all homeowners should take seriously. In this article we will look specifically at garage doors which are one of several areas around the home covered by Secured by Design.
Many garages will include expensive items like lawnmowers, bikes and power tools. They are also likely to contain tools that can be used to break into properties. If garages are connected to a home they are also another entry point to the main residence. It's important that the garage doors are adequately robust to resist attacks from opportunist burglars and to keep your property secure.
Garage Door Systems in Ballymena is a member of the Secured by Design initiative.
Ballymena based business, Garage Door Systems, have achieved Secured by Design's Police Preferred Specification standard on a range of products and by doing so, have become Secured by Design members. This means their approved doors have been put through rigorous third-party testing and have obtained relevant independent certification, which requires regular re-testing to ensure quality standards over time. They continue to work closely with Secured by Design through consultancy and training programmes. Mark McEvoy from GDS says:
"At Garage Door Systems we are proud to be Secured by Design members. We recognise the need and the importance of designing and fitting garage doors under the guidance of the Police Security Initiative. Not only is it important to us that we are competitive and good value, but also that we provide garage doors which provide a higher level of security and can help provide a peace of mind to our customers."



Kenny McHugh from Secured by Design, speaking to Ballymena Today, talks about the benefits of using products and companies like Garage Door Systems who are in partnership with Secured by Design.
"We are delighted to have Garage Door Systems on board with Secured by Design. Security is one of the most important considerations for residents and this is why it is so important that we work with companies like Garage Door Systems to provide an extra level of security to keep people safe in their homes and to reduce crime.
Independent academic research shows that SBD homes that have our crime prevention techniques embedded into the landscaping and layout and the physical security of properties are up to 75% less likely to be burgled. This makes a huge difference for residents and helps police forces too."
Garage Door Systems in Ballymena work hard to ensure the doors they manufacture are as secure as possible. Would you would like to find out more about their range? You can call at their showroom at Unit G3, Wakehurst Industrial Estate, Ballymena. You can also find them online here. Read more about the Secured by Design Official Police Security Initiative on their website here.