Robert Adair Jewellers 60th Anniversary Sale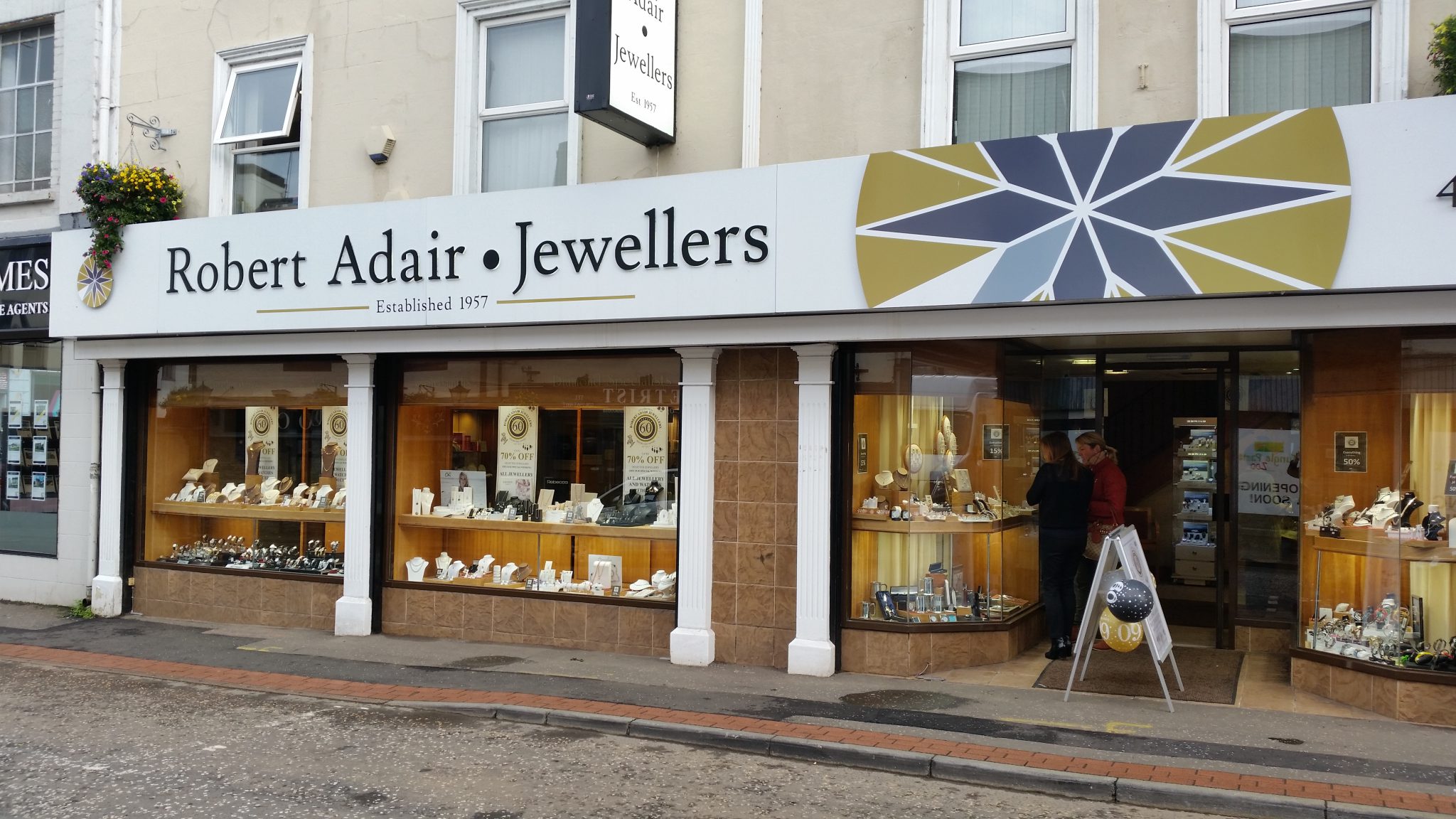 Robert Adair Jewellers 60th Anniversary Sale has just started! All jewellery and watches are reduced in this event with up to a massive 70% discount off selected items!

We brought you the story last week of how this Ballymena jewellery business is celebrating 60 years trading in the town. You can read the article here if you missed it.
To mark this very special year in the shop's life they are offering you some great offers. Look out for the special sale window display at the Mill Street shop! All items in the sale window have at least 50% discount off them, with some being offered at up to 70% off the RRP. All other jewellery in the shop will be reduced by 15%. There's also a FREE prize draw for a diamond pendant worth £1000!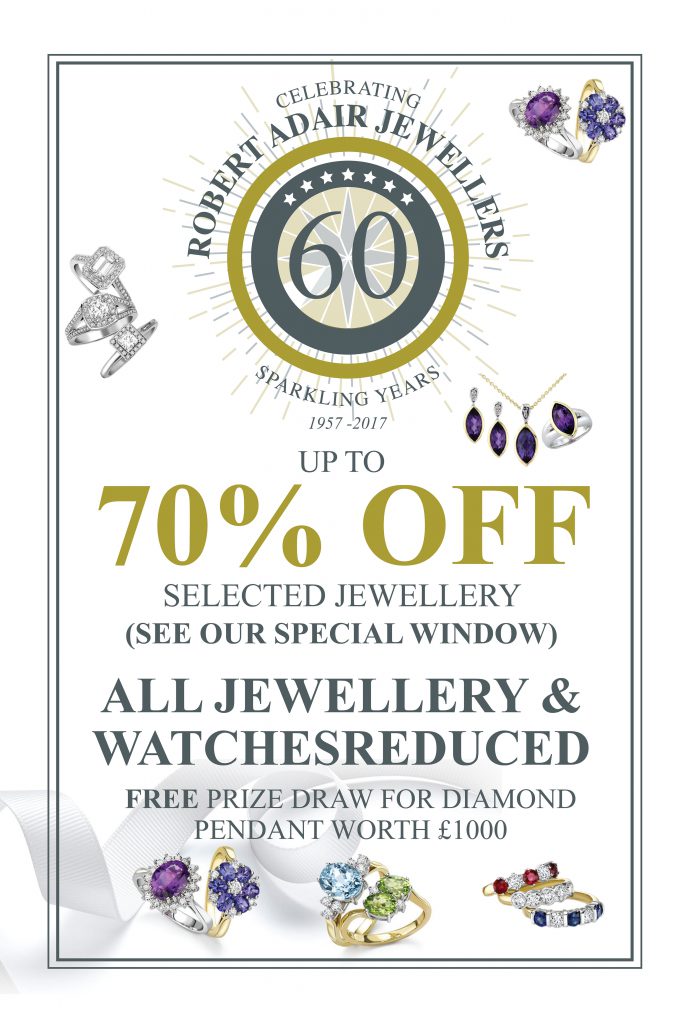 Robert Adair Jewellers 60th Anniversary Sale is now on!
Stuart Adair, the current owner, spoke to us about their 60th anniversary sale.
"Sixty years is a long time in business. We've seen many changes in those years! But we're really grateful to our many customers from Ballymena and much further afield who have supported us over all this time. Over the years we've helped many customers to mark special moments in their lives. From engagement rings, wedding rings and eternity rings to baby gifts, retirement gifts … the list goes on! Now we are having this very special 60th Anniversary Sale where customers can benefit from some great offers. Check out our sale window where we have many items with up to 70% discount off the RRP. Not only that but we are offering discount off all watches and jewellery in the shop. The sale will run until the first week of November."
This is certainly a great opportunity to pick up a very reasonably priced piece of jewellery or watch. Possibly a good time to get some early Christmas shopping done! We at Ballymena Today wish Stuart and the team every success as they kick off the Robert Adair Jewellers 60th Anniversary Sale.
Check out Robert Adair Jewellers website for more details. Find them on Facebook here.