The Wellington Barber has moved – #timeforchange
The Wellington Barber has moved – but only a few doors down from where they were on Wellington Street. Using #timeforchange they have been letting us all know recently on their social media that they were getting the new shop ready. They moved in to it on Monday 22nd July and so a new chapter for The Wellington Barber begins!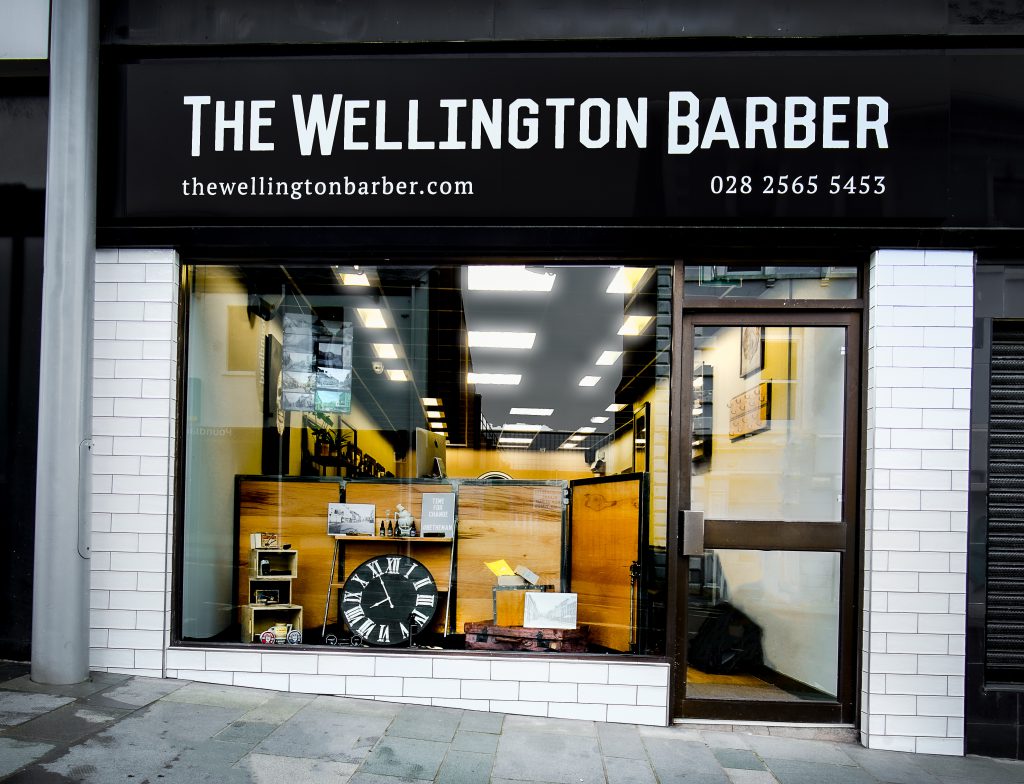 As you can see from the photos, the new shop front has a nice clean and modern look. Inside there's lots of space for the 7 barber's chairs and great product displays. As Stephen told us, "I can hardly believe it's finally happened. It's been hard work recently getting the move done as smoothly as possible, but we're here now and ready to welcome our regular customers and hopefully see lots of new faces too."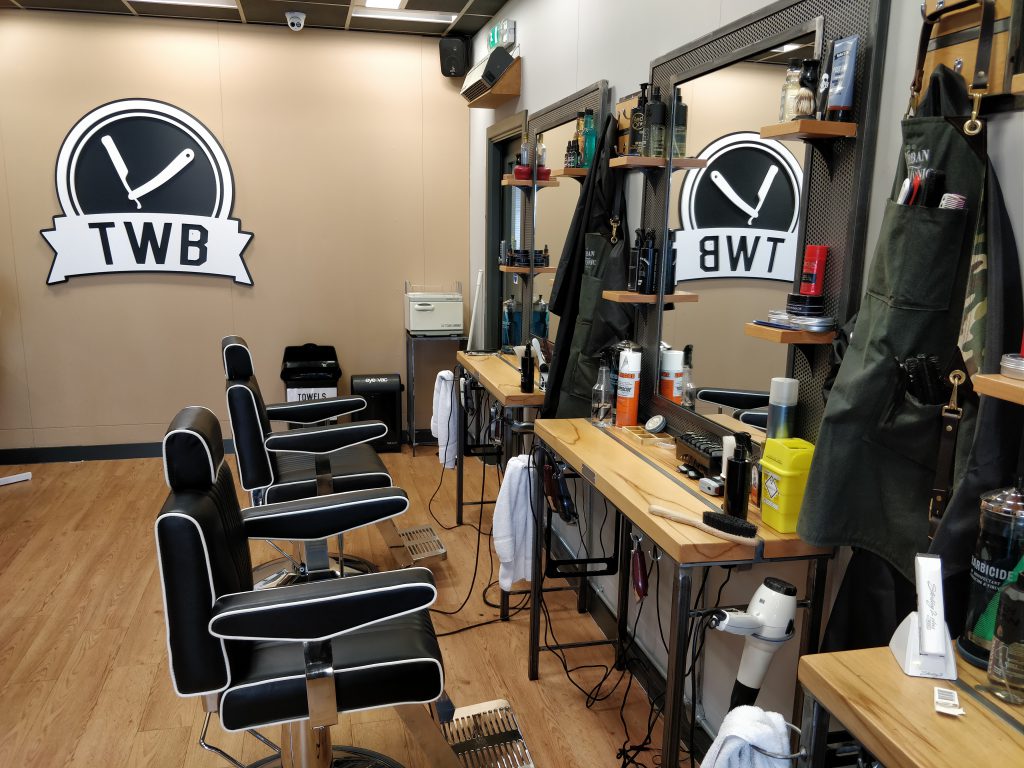 The Wellington Barber has moved on in many ways since the first article we wrote about them back in July 2015 – you can read that article here. They now have six barbers working in the shop – Barry, Chrissy, Daniel, Jake, Stephen and junior barber Kyle.
Also, you can now book your appointment by downloading their very handy Wellington Barber app or through their Facebook 'Book Now' button – choose the day and time that suits and what service you want and that's it sorted!
The new shop includes some fantastic shop fittings made by local bespoke woodwork and metalwork business, IronTreeBespoke. The display stands give them a great space for their ranges of beard and hair care products. That includes lots of The Wellington Barber own brand products as well as ranges from Proraso, Urban Tonic and others.
But one thing stays unchanged – their desire to give you the best experience when you call in for haircuts, beard trims or shaves.
The Wellington Barber – moved to 5 Wellington Street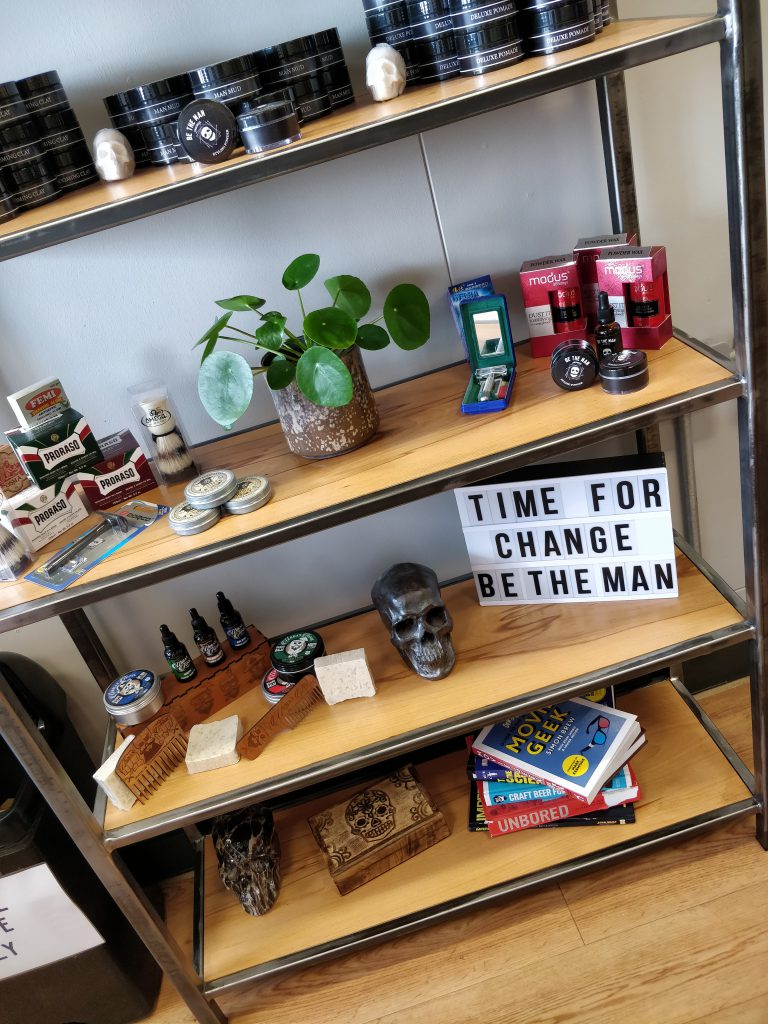 The opening times in their new shop is –
Mon – Tues – Wed from 10am – 5:30pm
Thur – Fri from 9am – 8pm
Sat from 9am – 5pm
Sun – closed
We love to report on Ballymena businesses that are moving on – and in this case literally!
Why not call in to their new shop at 5 Wellington Street for a great male grooming experience. #timeforchange #betheman #twb
Keep up to date with The Wellington Barber on their Facebook or Instagram pages.