This week at Ballymena Today we received three exciting packages which showcase Local Talent in Northern Ireland. Northern Ireland is a small place but it is packed with talented individuals, groups and organisations who are working really hard to produce something specials. When we blog here at Ballymena Today we always want to show off about how awesome Northern Ireland, and Ballymena in particular, is.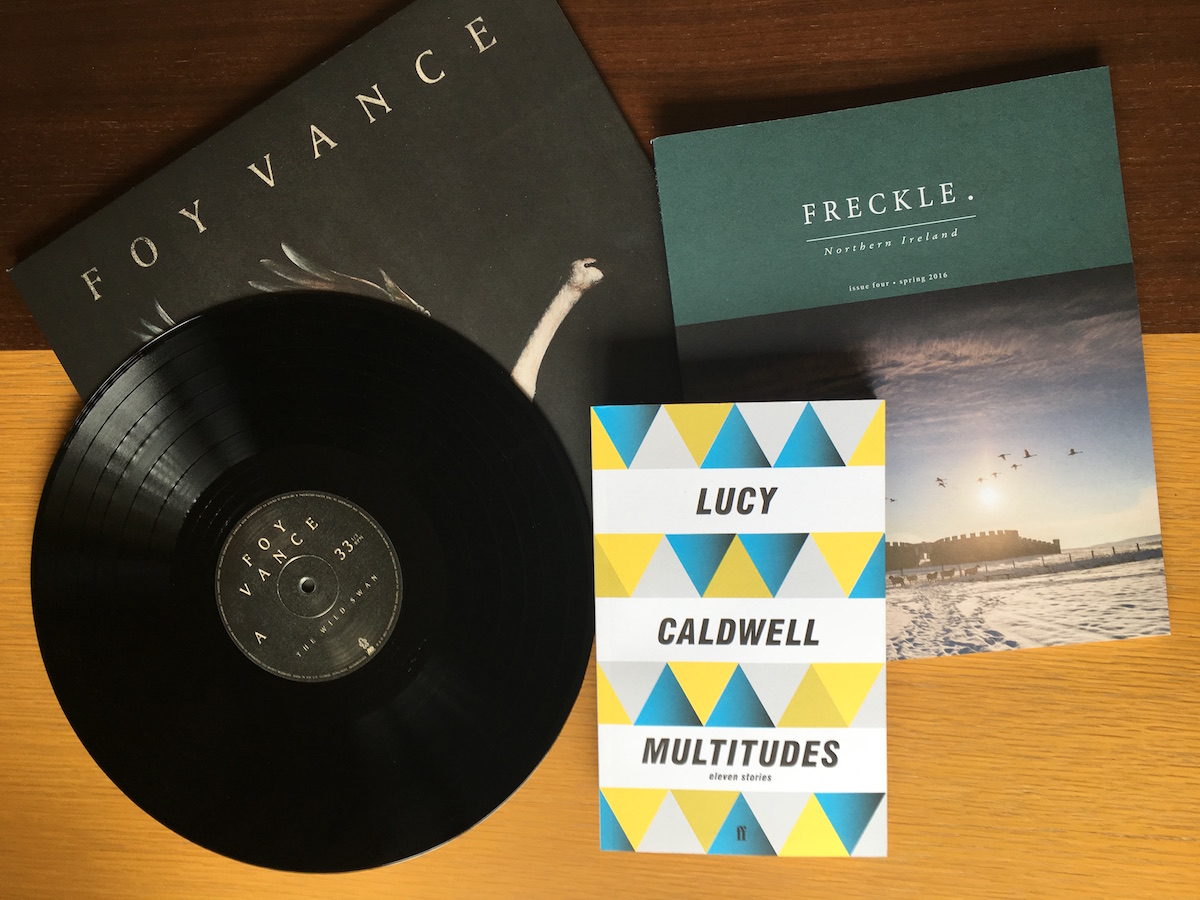 Local Talent – Northern Ireland
READING: Multitudes by Lucy Caldwell has just been released. Caldwell is a Belfast born author and this is a collection of her short stories. Lucy is a novelist and playwright and is probably best known for her novels All the Beggars Riding which was Belfast's One City One Book choice in 2013 and The Meeting Point.
Good news, you can read one of Lucy's short stories from the book via The Irish Times. Click here to read Cyprus Avenue or listen to the story here. Her book is available in Waterstones in Ballymena and is published by Faber. If you are looking for an interesting, intelligent and local read then pick up Multitudes by Lucy Caldwell. We are currently enjoying this with a cup of tea and a chocolate pancake.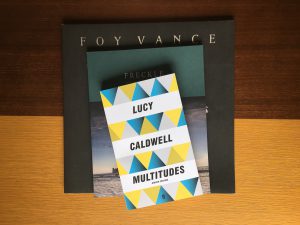 LISTENING TO: The Wild Swan by Foy Vance. Since we blogged about Vance's latest record last week (read it here) we have bought the album, listened to it on repeat and booked our tour tickets.
From that you can probably tell that we are superfans and so far we are really enjoying The Wild Swan. You can listen to the entire album for free on Spotify – just click here. We recommend that you take a look at his back catalogue too!
ENJOYING: Freckle Magazine. Again, we have already blogged about Freckle magazine this month – in fact we blogged about it just moments after we bought a yearly subscription (which is currently at a discounted price). We were excited to see work from our favourite local photographers Steven Hanna and Simon Mills, and now that we have picked it up we are enjoying the breadth of articles. Freckle features a vast variety of topics reaching from businesses with a social conscious, to young people who have left Northern Ireland and made the decision to move back, to recipes for Kimchi (which I recently made). Freckle is available quarterly and you can find out about how and where to buy it here.
So apart from blogging for Ballymena Today you will probably find us enjoyed one, or all, of the above. We feel blessed to be part of a very talented country and love passing on information about local Ballymena and Northern Ireland talent who are raising the bar!