Louise Lester runs Enjoy Painting workshops with pastels as the art medium. Louise Lester is a local Ballymena artist whose work we all recognise from her business LLCrafts. Her art classes are incredibly popular and the next Enjoy Painting session will be held this Saturday 25th June from 1-4pm at "The Crafty Hub" at the LLCrafts headquarters.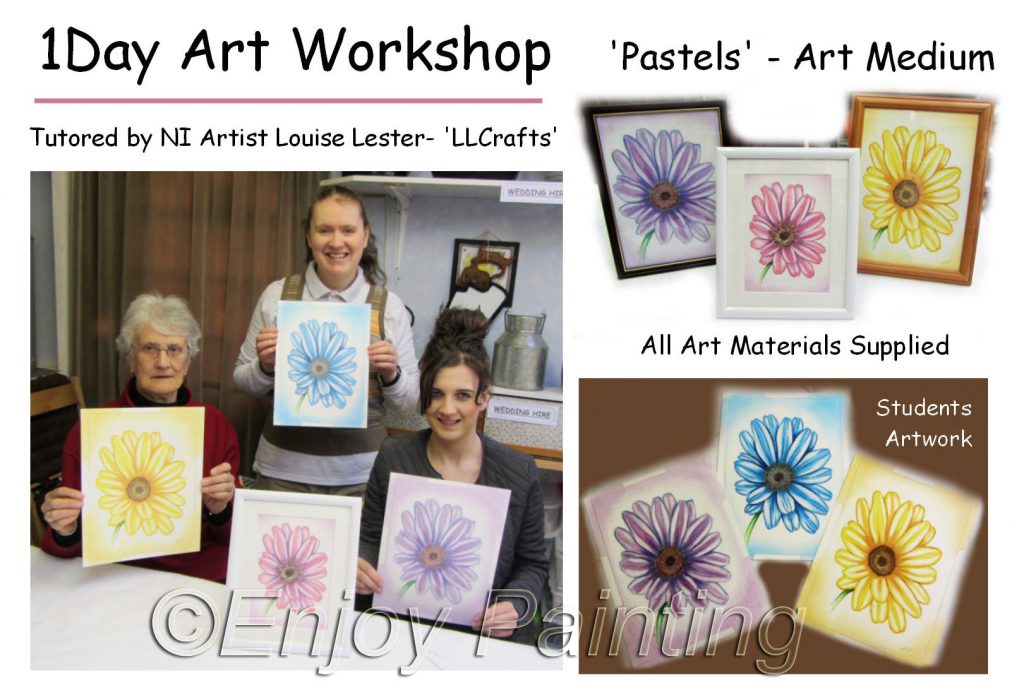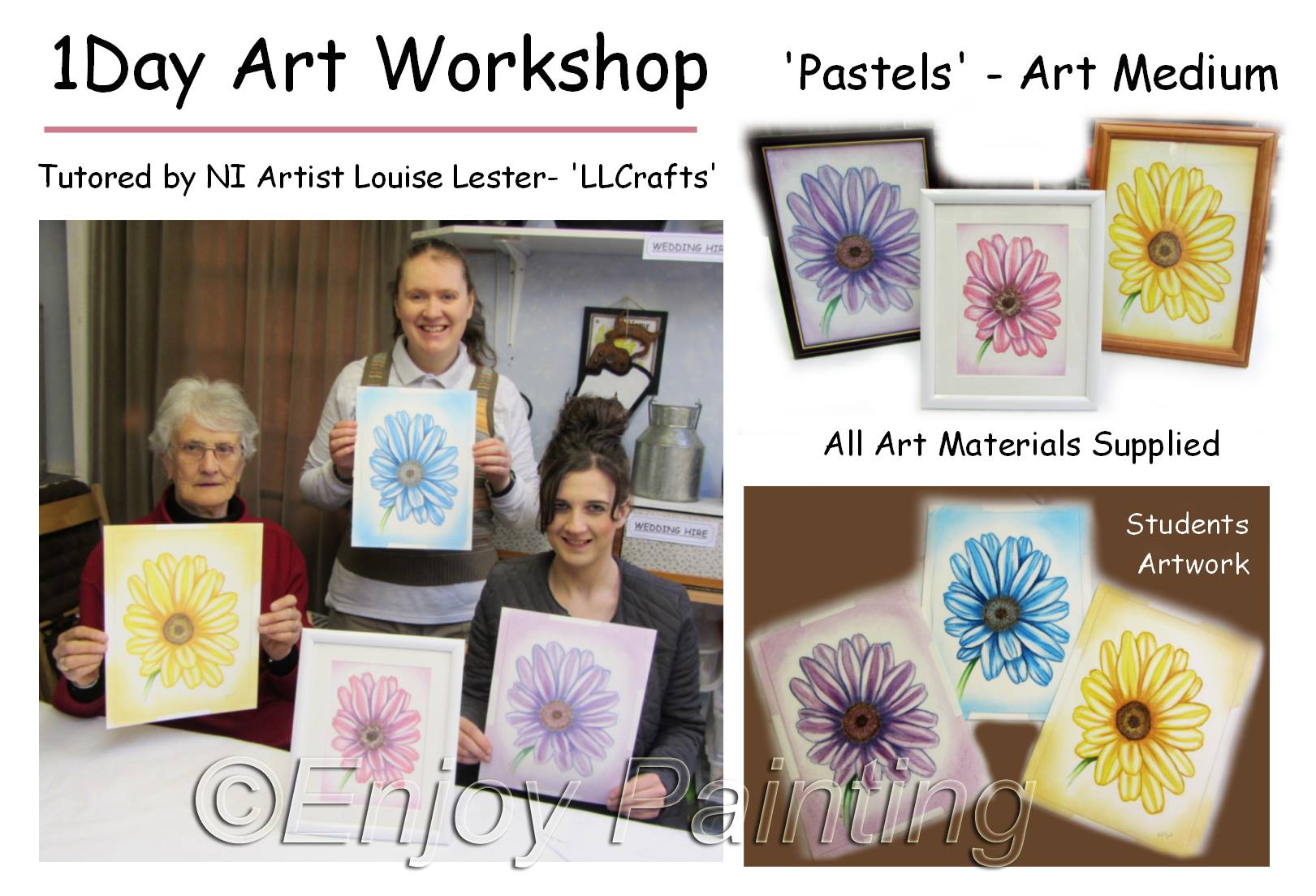 Enjoy Painting with pastels in Ballymena
Painting with pastels will produce beautiful soft colours and pictures. Pastels are very pigmented, meaning the colours are strong and vibrant. A Pastel picture is very different from a watercolour or oil painting. At the Enjoy Painting workshop Louise will show you how to use pastels to produce a beautiful picture.
LLCrafts of Galgorm, Ballymena is a small cottage industry owner by local artist Louise Lester (BA Hons), providing unique Hand painted Crafts and Artwork ideal for all occasions, along with teaching the skill of painting to others through Louise's Enjoy Paining workshops – no skills needed. 
The class costs £25 per person and all materials are supplied on the day. No prior artistic experience is required as you will be given a step by step guide. A great relaxing day out with tea, coffee and biscuits supplied! Contact Louise Lester to book your place at the Enjoy Painting with pastels workshop in Ballymena.