Agatha Christie's The Hollow – Ballymena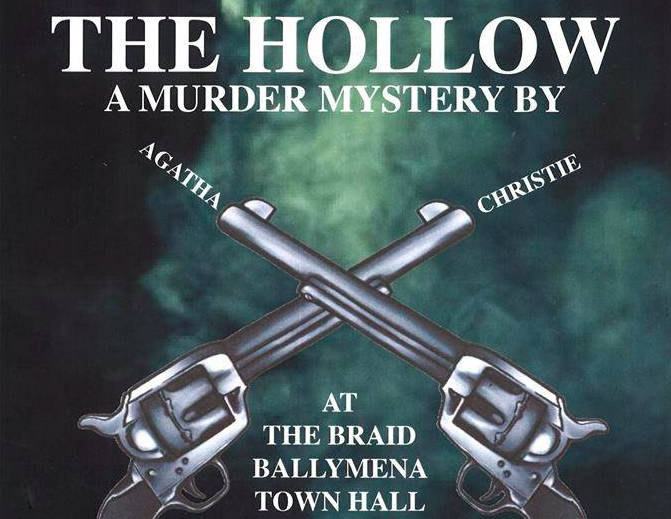 Agatha Christie's The Hollow is set to be a must see play in Ballymena in September. The Ad Hoc Theatre Group are working hard and rehearsing to prepare a brilliant performance of this classic country house murder.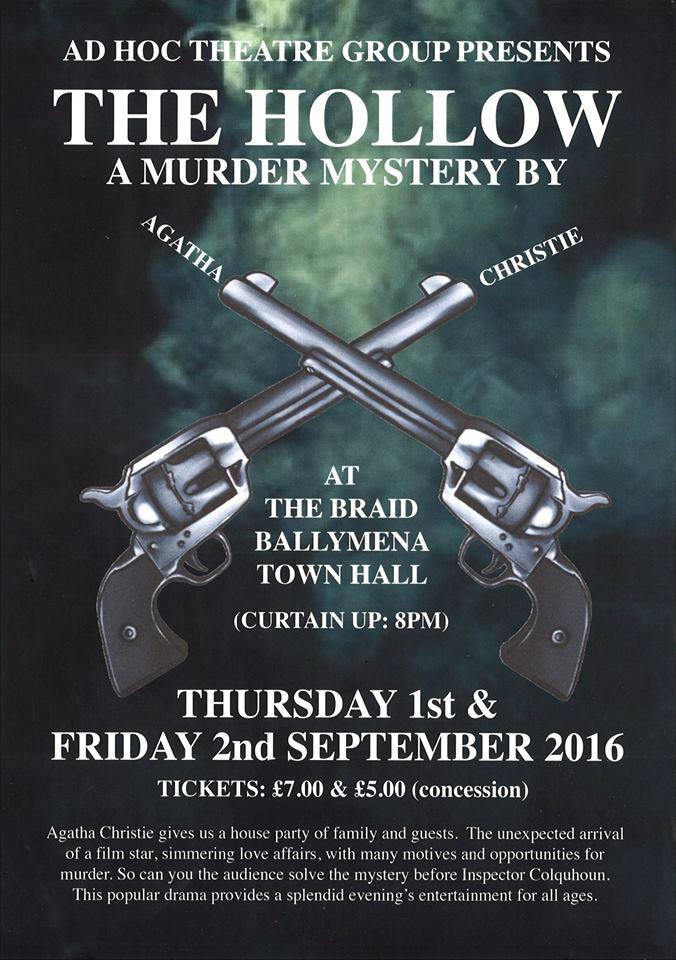 Agatha Christie's The Hollow – Ballymena
On the morning that he and his downtrodden wife, Gerda, are due to travel down to the country to weekend with friends, Dr John Christow, a successful physician and leading researcher, allows his little daughter to tell his fortune with cards. When the death card is drawn, he pays no attention, but the appearance of an old flame at The Hollow seems to be the final link in a chain of fatal circumstances. (Source)
Agatha Christie gives us a house party of family and guests, the unexpected arrival of a film star. Simmering love affairs, many motives and few opportunities for murder. Will you unravel the mystery before Inspector Colquhoun?
Sounds fantastic – doesn't it? First published in 1946 this is a typically brilliant story. It is from the pen of one of the best crime writers who ever lived.
The play will be performed on Thursday 1st and Friday 2nd September starting at 8.00pm. Tickets available the Braid Ballymena – Please click here for more information about Agatha Christie's The Hollow in Ballymena.