Christmas in Ballymena – Sally's Florist
Sally's Florist in Ballymena has been a familiar name in Ballymena for years. I got my Wedding flowers and arrangements (they were beautiful) from Sally's Florist 10 years ago and they have been the go to florist around these parts from many years. This year the florist, who is based on William Street in Ballymena, gave themselves a rebrand which we raved about here on Ballymena Today.
Sally's Florists write:
Sally's Floral Studio is a long established florist based in Ballymena. From the age of fifteen Sally has been involved and remained passionate about the floral industry, continuing to move forward and grow a team of highly experienced, professional and friendly staff around her. Her floral elegance has been appreciated all over the world from Dubai to Aberdeen and home again and one of Northern Ireland's top wedding venues consider us their in house florist.
We pride ourselves on going that extra mile for every customer.
Christmas in Ballymena – Sally's Florist
Now we are delighted to feature them as one of our Christmas in Ballymena special retailers. Sally's Florist isn't just for wedding flowers and big displays – we think that their beautiful arrangements are a lovely gift to take to yourChristmas party, or Christmas Day hosts as a classy thank you. If you are hosting Christmas dinner this year then head in and take a look at their beautiful pieces which could take centre place on your dining room table and perk up any drab corner of your home.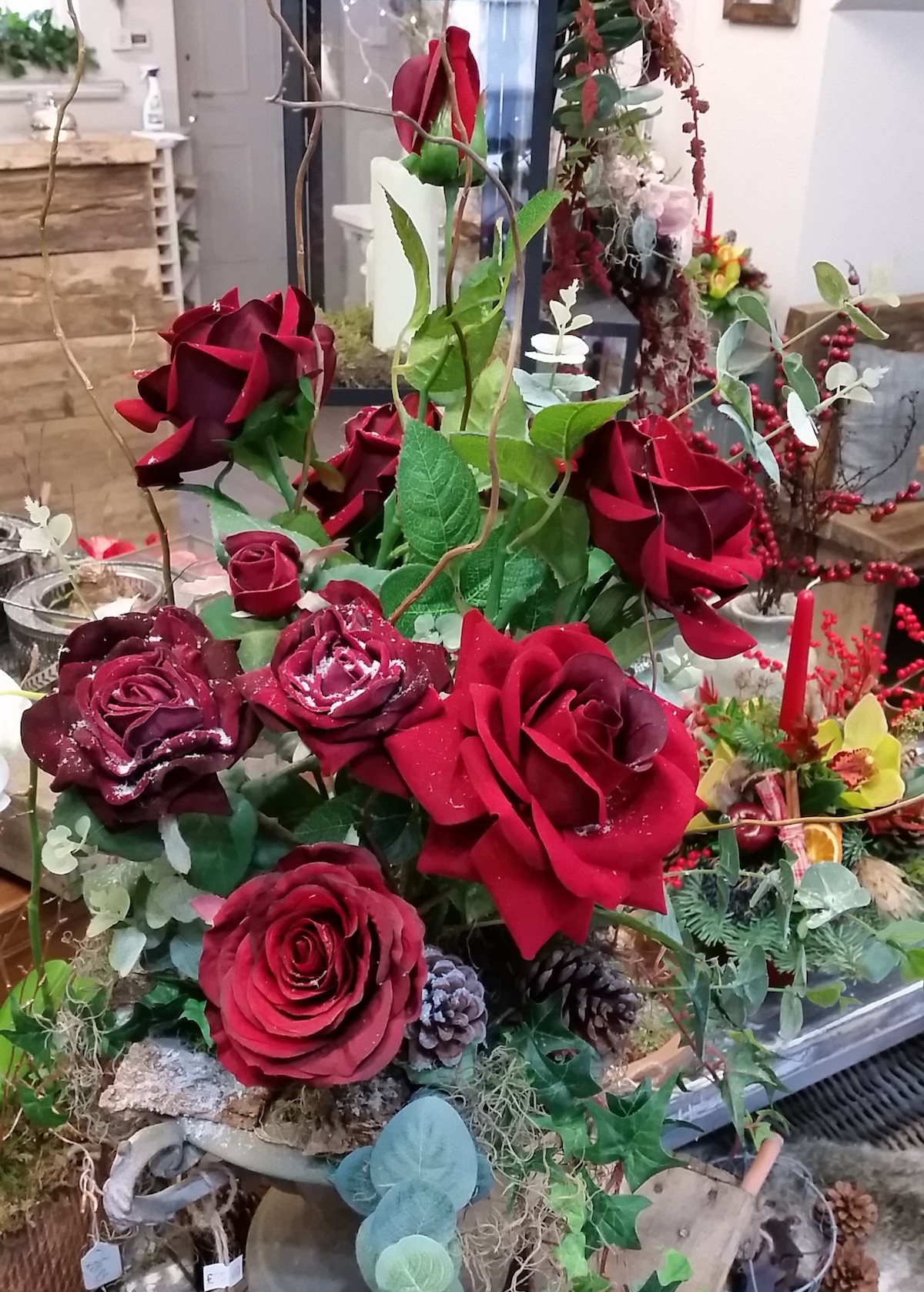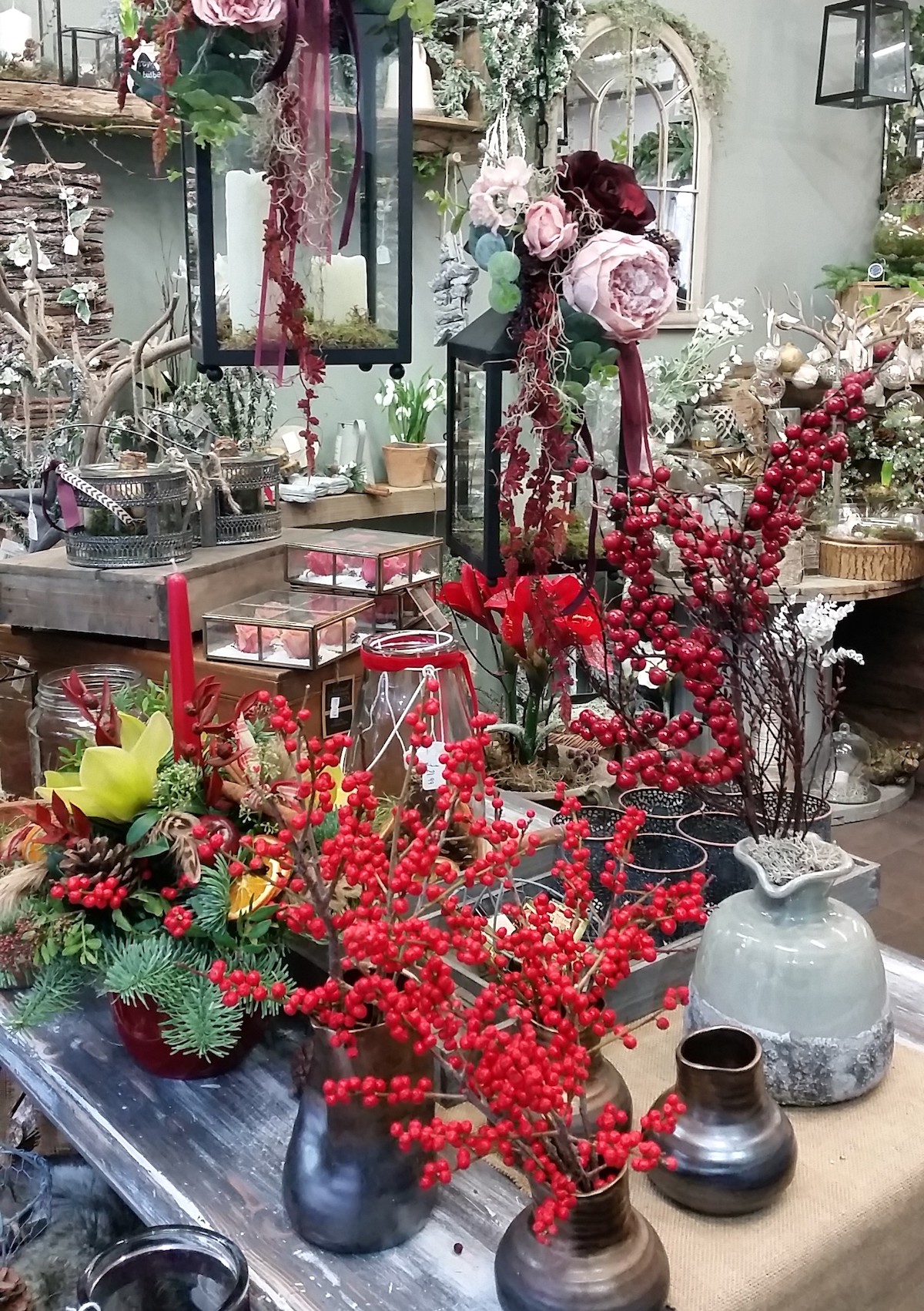 So much inspiration and so much to pick from – If you are buying for someone else keep it simple, go for red (acceptable in any colour scheme at Christmastime) and keep it medium sized. Remember that you have to transport it and bear in mind that your host might be pushed for space with guests and family.
For Your Home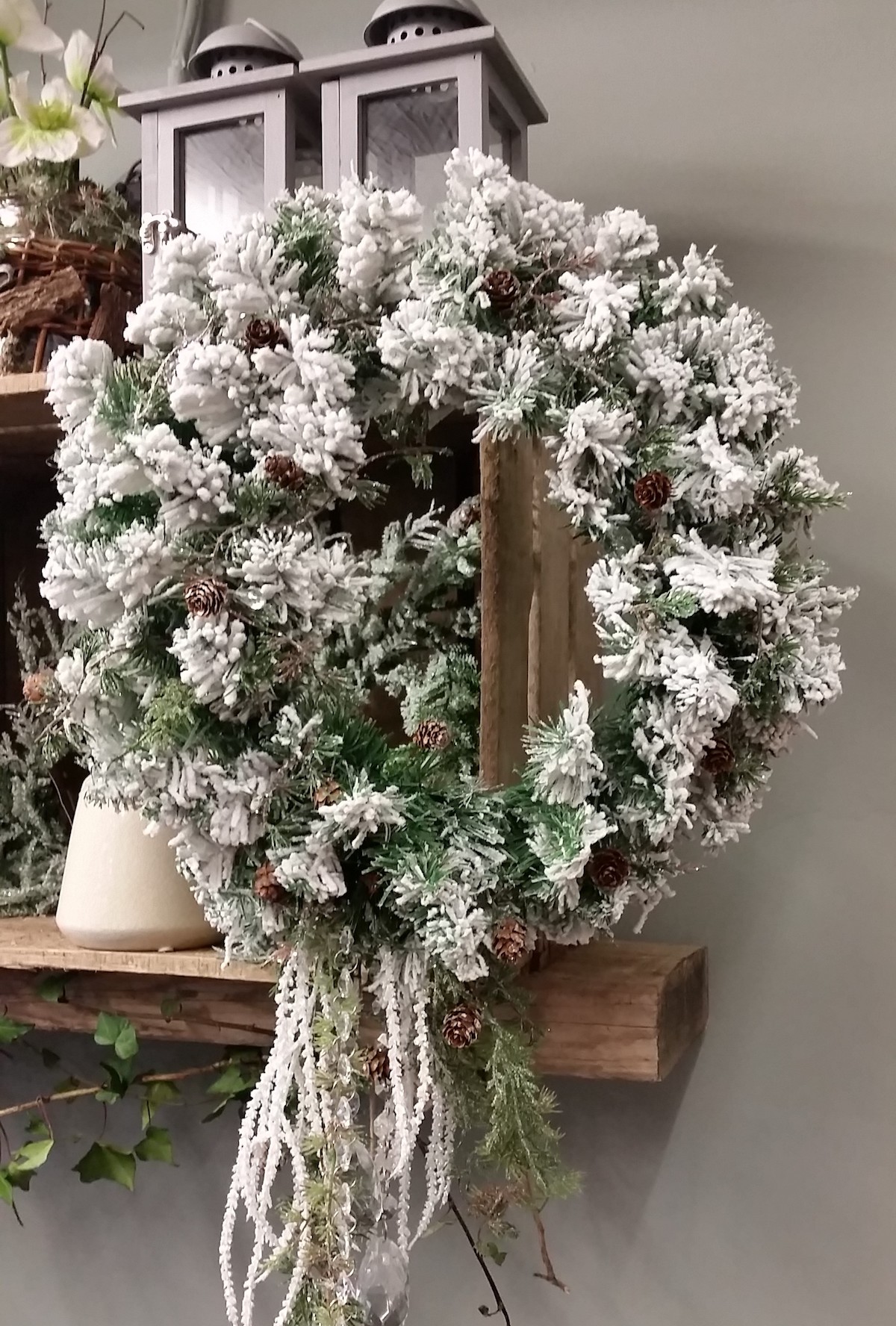 How beautiful is this winter wreath? This frosty beauty is available from Sally's Florists and is the perfect way to transform your entrance into something special and festive. It's these little touches which will make your guest get into the festive.
And we are obsessed with these air plants which look so Christmassy in their little little baubles. What an on trend way to bring plants into your festive theme at home.
Sally's Florists will be opening late on Thursdays until 8pm during the month of December. That means you have more opportunities to call in for a browse of their bespoke Christmas giftware or to collect any Christmas orders.
This year please consider thinking of local Ballymena businesses while you are making out your Christmas list. Our wish is to see local people support our local businesses and buy at least one of their presents in Ballymena. Share the Conversation and click here to follow Sally's Florist on Facebook.