An investigation seminar named 'Wildfires, Don't Speculate, Investigate!', took place earlier this last month in Newry.
The first to be held on the island of Ireland, the seminar was organised to help fire protection professionals better understand wildfires in order to improve prevention measures and develop their investigative skills.

If a wild fire is caused by human action, the recommended protective measures can preserve evidence that may lead to effective and fair administrative, civil, or criminal actions.

Speaking from the seminar, Colum McDaid who leads on wildfire control initiatives in the Northern Ireland Environment Agency (NIEA) said: "The impact of uncontrolled wildfires on habitats in Northern Ireland is of significant concern. Given the large scale damage that uncontrolled wildfires can cause, it is essential to raise awareness of the issue and provide practical guidance to both control and prevent uncontrolled wildfires.

"Wildfires are uniquely challenging in terms of prevention, suppression and investigation. By identifying the causes of wildfires fire protection professionals can design better safeguards to prevent others, which will help reduce the loss of property and habitat in the long term.

"The vigorous and thorough investigation of wildfires is the key to catching arsonists and can be critical in identifying serial arsonists before they might move on to bigger targets.

"The law states that burning of vegetation such as heather, gorse, whin or fern must not be carried out between 15 April and 31 August, and only carried out at other times of the year under controlled and expert supervision. In addition, it should be noted that any burning within a designated site such as an Area of Special Scientific Interest may need consent from DAERA.

"As the seasons grow warmer and the evenings longer, more of us will be venturing outdoors so I'd urge everyone to heed our advice to help protect themselves and our environment from wildfires."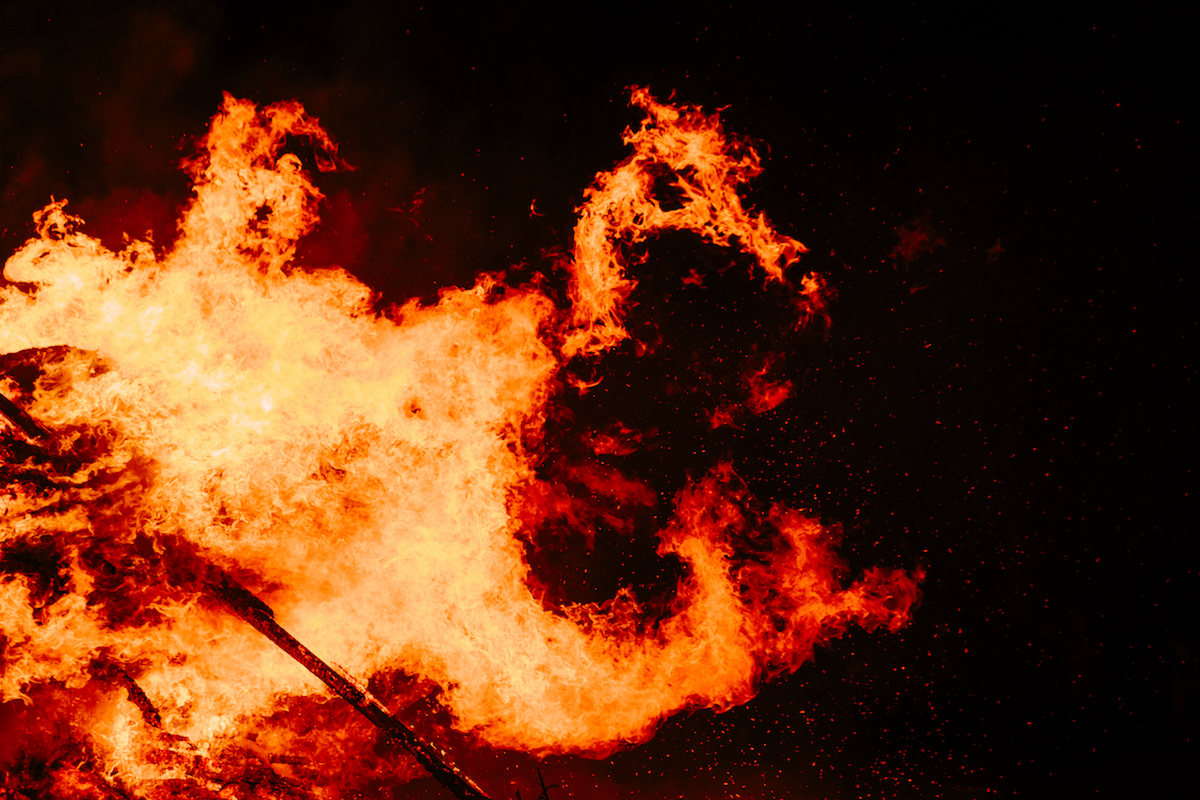 The messages about the impacts of wildfires and how to avoid them are clear and simple:
Wildfires are not natural – they are almost always started by humans either deliberately or by being careless;
Wildfires put lives at risk – they could result in tragedy for people caught in the line of fire.
Dealing with these types of incidents puts not only firefighters' lives at risk but the lives of everyone in the local community. Firefighters are diverted from other emergencies and contingency plans have to be put in place to ensure continued emergency cover for towns and villages across Northern Ireland – this may result in a slight delay when responding;
Wildfires cost everyone – the whole community, as well as businesses that provide much needed employment. Between 2005 and 2010 £35 million was spent on fighting wildfires alone;
Wildfires destroy our surroundings – how they look and the wildlife in them;
Wildfires are illegal – deliberate setting of wildfires is a criminal offence.
If you are in the countryside:
Extinguish cigarettes and other smoking materials properly;
Never throw cigarette ends out of car windows;
Only use barbecues in designated areas and never leave them unattended;
Ensure that barbecues are fully extinguished and cold before disposing of their contents;
Avoid using open fires in the countryside;
Do not leave bottles or glass behind – sunlight shining through glass can start a fire.
If you see a fire:
If you see a fire in the countryside, report it immediately to the Fire & Rescue Service;
Do not attempt to tackle fires that cannot be put out with a bucket of water;
Leave the area as soon as possible;
If you see someone setting fires, report it to the PSNI. For more information please click here.