We've been on the lookout for FREE events in Ballymena taking place over the summer. The kids are off school and hopefully we'll all get some time off over the next month or two, but what's to do? Here's a few free events in the Ballymena area which will hopefully be of interest.
Saturday 6th July 2019 – All Ireland Pipe Band Championship at Ballymena Academy Playing Fields
Expect up to 2,000 musicians from 60 pipe bands from all over Ireland and beyond. This is the 74th All Ireland Championships and the first time they have been held at the Academy grounds.
The venue will also host a Circus Skills Tent. If pipe bands are not your thing, you can go to the free Circus Skills Workshop – try your hand at plate spinning or juggling! So lots to see and do at the Ballymena Academy grounds from 11am. More details about these events and a free shuttle bus from the town centre are on the MEABC website.
There's lots of other free events organised this summer which are part of MEAdventures Love Parks Week.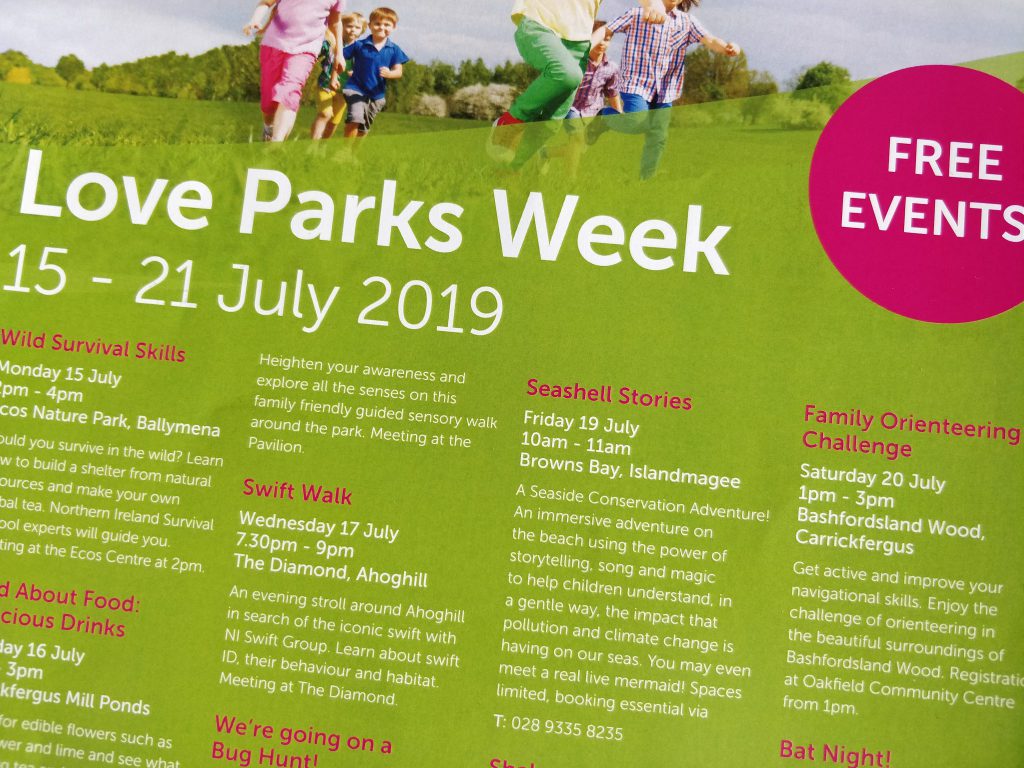 Here are the ones we found in or near Ballymena –
Monday 15th July from 2pm – 4pm – Wild Survival Skills at the Ecos Nature Park
Learn some outdoor survival skills with the experts from the Northern Ireland Survival School. For example build a shelter from the available natural resources or make your own herbal tea. Meet at the Ecos Centre, Kernohan's Lane, Broughshane Road at 2pm.
Wednesday 17th July – Super Senses at The People's Park from 10:30am – 12 noon 
A family friendly guided sensory walk around the Park. Meet at the Pavilion at 10:30am
Wednesday 17th July from 7:30pm – 9pm – Swift Walk in Ahoghill
This is not about walking quickly around Ahoghill! But going around the village in search of swifts with the NI Swift Group. Learn more about these beautiful birds, their behaviour and habitat. Meet in The Diamond.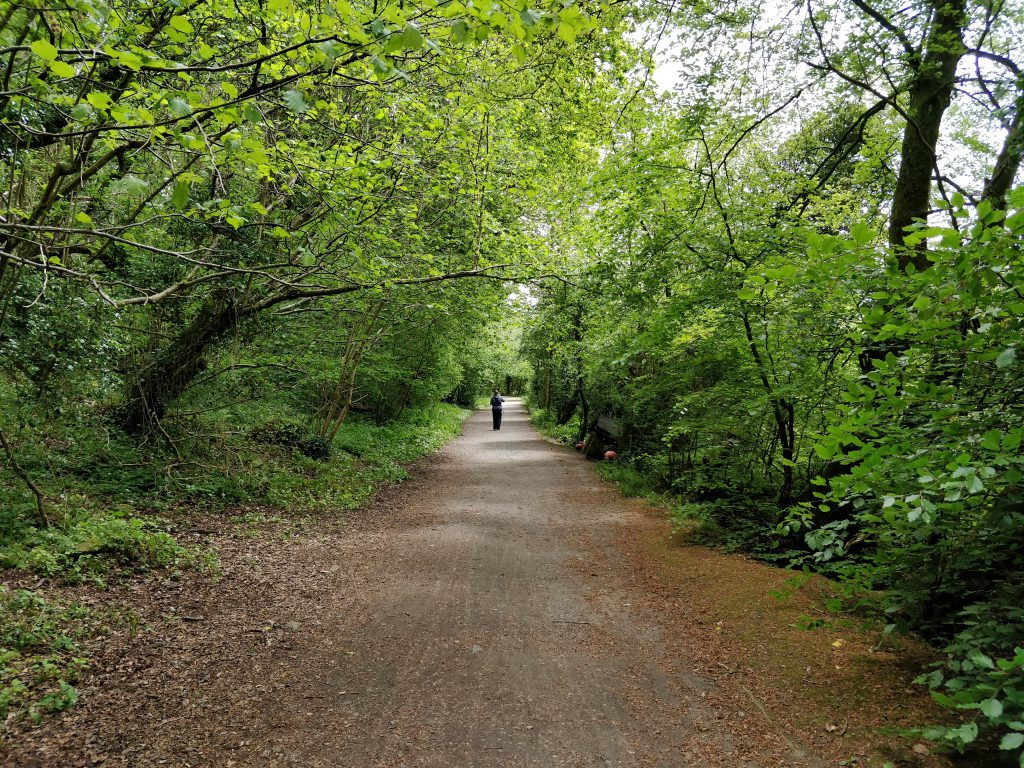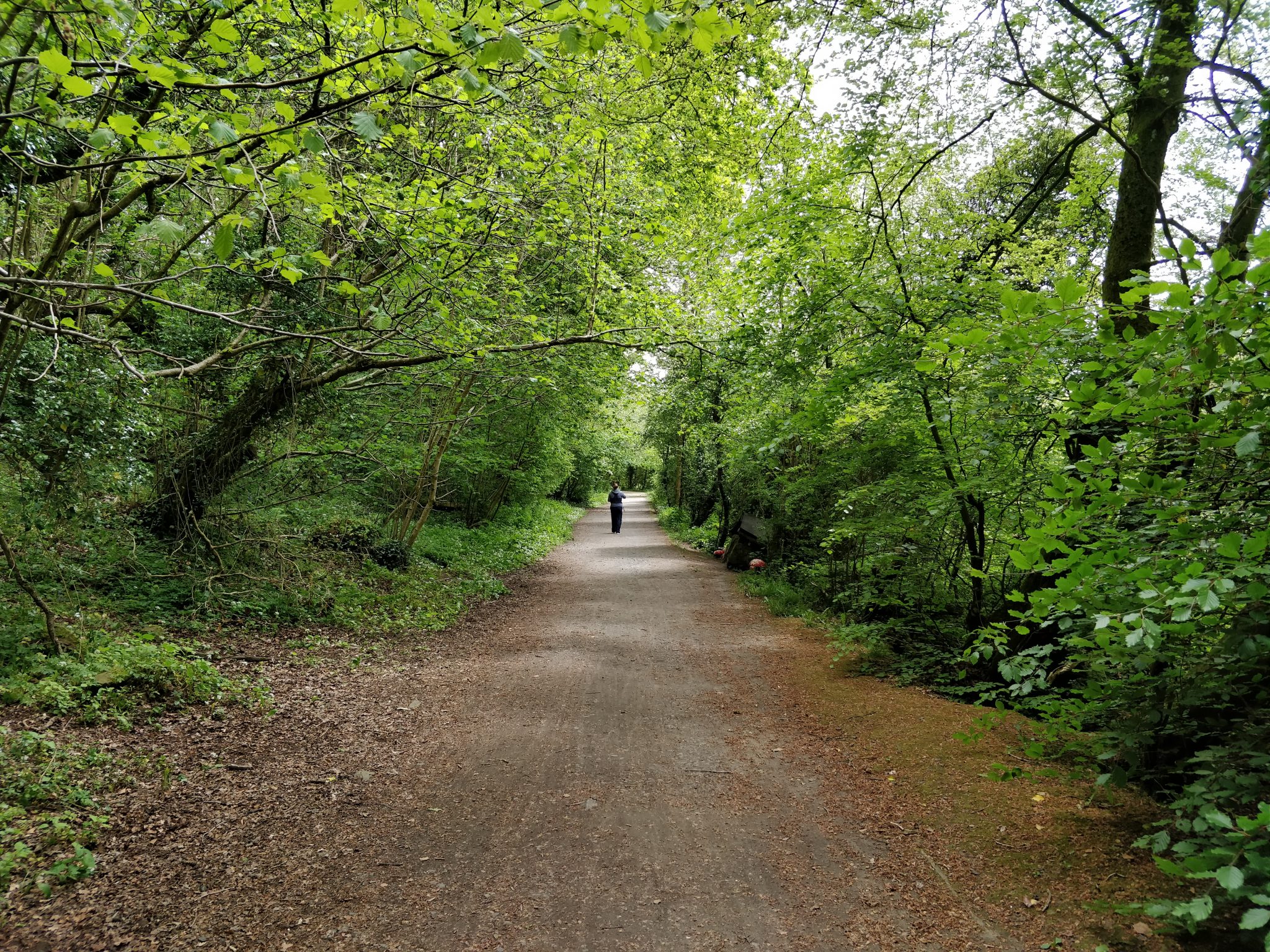 Saturday 20th July from 8:30pm -10:30pm – Bat Night! at Galgorm Wood, Cullybackey
Bring your torch as you walk through Galgorm Wood in search of the bats. Bats are often found in horror movies but are in fact shy, harmless flying mammals that have got protected status in NI. Meet at the Old Mill Park entrance, Cullybackey.
Monday 5th August – Friday 9th August  – Biodiversity University at Ecos Nature Park
A great week of learning all about the natural world through fun and family friendly activities. Over the five days you will get to build a bee house, forage for edible plants, learn the skill of orienteering and much more.
Suitable for all ages but children must be supervised by a guardian at all times. No booking required. Family fun from 11am – 1pm each day.
FREE Events in Ballymena taking place over the summer
So just a few of the free events in Ballymena over the summer which we're aware of. For more details about these events and others taking place throughout the borough click here to go to the events section of the MEABC website. We hope you have a great summer –  relaxing, exploring, finding out new stuff! Why not take advantage of some of these FREE events and have some great family fun.