Mid and East Antrim Agewell Partnership Funding Opportunity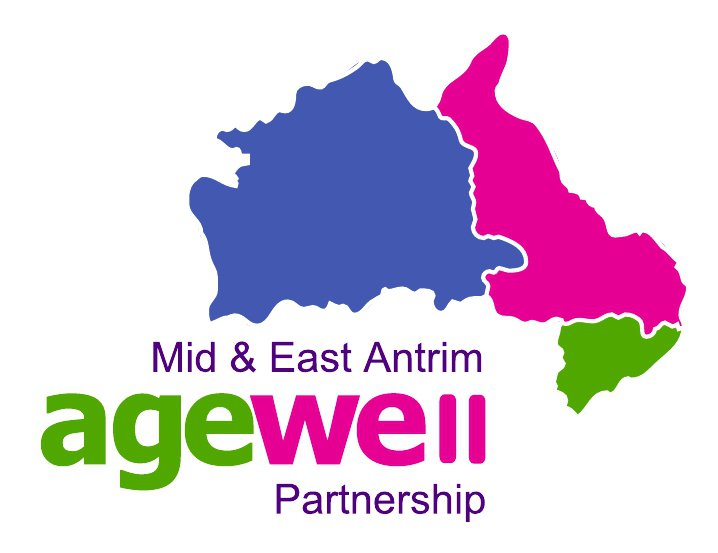 Older people's groups in Mid and East Antrim can apply for a Mid and East Antrim Agewell Partnership funding opportunity.
'Mid and East Antrim Agewell Partnership (MEAAP) have secured funding of over £80,000 through a partnership with Mid and East Antrim Borough Council's European Union's Peace IV Building Positive Relations Working Group, managed by the Special EU Programmes Body (SEUPB).
MEAAP are now searching for 30 older people's groups from the Ballymena, Larne and Carrickfergus areas to create 15 cross-community partnerships. A perfect way to make new friends from another part of Mid and East Antrim.
This fantastic opportunity will support groups to take part in a variety of fun activity sessions throughout 2018/2019. If you are over 60 and up for a new and exciting project, we need to hear from you.
We will support each partnership to participate in 10 fun activity sessions and fund all costs, including room hire, transport, facilitators and catering. What you do in those sessions and how much fun you have is all up to the partnership!
Activities will be themed including sports, arts, drama, history and reminiscence and ethnic minority. You decide which theme suits your group best. So, if you've always fancied trying Tai Chi or yoga, starting a Polish language class or even taking to the stage to do some stand-up comedy, this is the project for you.'
Information Sessions will be held to learn more about the Mid and East Antrim Agewell Partnership funding opportunity.
'Information Sessions are being held in March 2018 in 3 locations to give interested groups an opportunity to learn more about the project and the support MEAAP will provide.  We also hope to give you some inspiration on the endless possibilities of what your group could get up to in your 10 sessions of fun.
Monday 5th March 2018 – Larne Market Yard
Tuesday 6th March 2018 – Ballymena North Business and Recreation Centre
Wednesday 7th March 2018- Carrickfergus Town Hall
Registration from 10:00am. Sessions commencing at 10:30am and finishing for lunch at 12:30pm.'
'Match-funding for this element of the PEACE IV Programme has been provided by the Executive Office in Northern Ireland and the Department of Rural and Community Development in Ireland.
If you are interested in applying for funding then attendance at one of the events is essential! Please register for the event by calling 02825658604 or email Sarah.McLaughlin@meaap.co.uk 
Keep up-to-date with all the news from Mid and East Antrim Agewell Partnership on their Facebook page here.